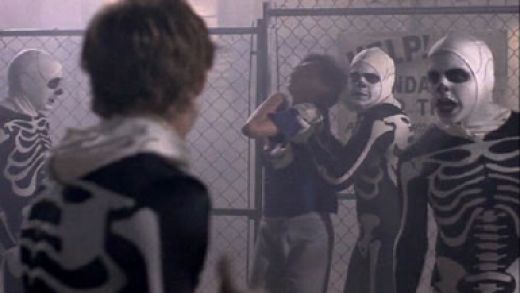 ¡Qué triste! The annual Mission Día de los Muertos march which hopes to take place Tuesday, November 2, 2010 at 7pm at 24th & Bryant Streets, needs some help.
Due to budget cuts, the San Francisco Arts Commission eliminated the Neighborhood Festival Grant program this year. Without this source of crucial funding, Marigold Project is struggling to meet the impending costs of the San Francisco Recreation and Park permit. We feel strongly that Day of the Dead should remain a free community event, with no corporate sponsors. It is our hope, that together we can keep this grassroots tradition alive. If you have made an offering at the park in honor of a loved one or have received something of value from being part of this rich and unique community celebration and want to see it continue, please consider making a contribution to this year's event. We cannot do it without your support.
Bummer, this event has been going on without a hitch for over 30 years. The organization is hoping to raise $6000 to keep the event afloat. Visit the official website and click the donate link in the upper right to help out.
And please, if you do decide to participate in the event this year, be sure to preemptively reflect on the cultural and personal significance of the event, otherwise other white folks folks get soo offended.
Previously: