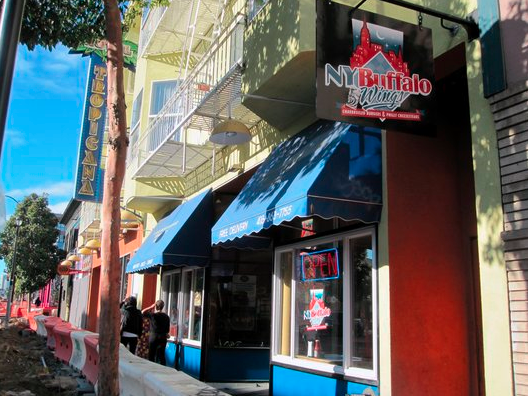 That NY Buffalo Wings place on Valencia that is probably a front for something is apparently for sale! Will you be the next money-laundering operation to occupy the space?
Actually, at $225K, it's a hell of a lot cheaper and spacious than any house around here. Maybe you could move in, take baths in the industrial-sized sink, and crash in one of those comfy booths? It would be great. You could serve wings at all your dinner parties.
Check out the listing over at Zillow.
Update: VIDEO TOUR!
http://www.youtube.com/watch?v=3zS0CxzM6gc