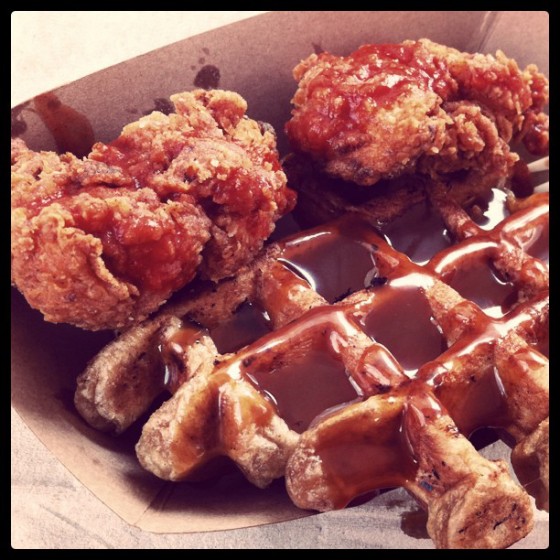 Just in case you're unable to get all that deviance out of your system at the Folsom Street Fair this weekend, the afterparty is going down at Public Works this Sunday starting at 3pm and they're closing down Erie Street to make it a danceteria block party featuring a collaboration of three of San Francisco's most notorious underground queer collectives: Honey Soundsystem, Hard French, and Some Thing!
However, leave that ball-gag at home because this afterparty also comes complete with a goddamn FOOD COURT!  The fare speaks to either your naughty or nice side:
Good Cop:
Mr. Nice, up and coming environmentally sustainable gourmet food truck, will be providing the lighter side of things. 10 flavors of Three Twins Organic Ice Cream and its sausage and hot dogs made exclusively for Mr. Nice by Compass Star Catering. If you've been a good boy, maybe you will get one of the limited edition Folsom Frankfurters Mr. Nice is cooking up just for our event!
Bad Cop:
Angry Man Eats is taking all this S&M real serious for its part in the Folsom Deviants Food Court. Armed and ready with its signature ass-kicking Chicken and Waffles. Alongside the regular menu, patrons might need a safe word if they order the "Corporal Punishment Chocolate Waffle." An Angry Man Liege Waffle on a stick dipped in rich chocolate with black and blue sprinkles on top.
Check out all of the details like DJ sets and other stuff here!