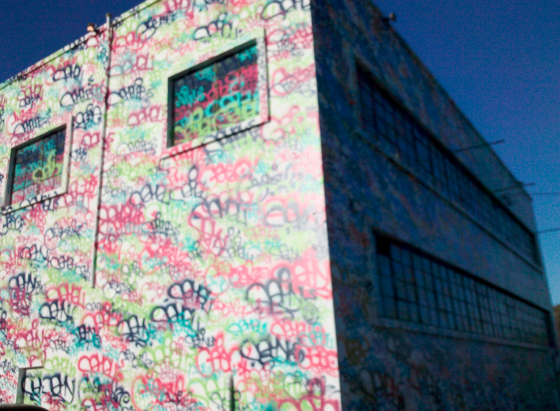 Edmundo spotted this building blanketed in a delightful Fruity Pebbles inspired color scheme on 16th and Carolina. Say what you will, that takes some serious time and dedication. That guy is probably still icing his wrist.
Here's a before shot: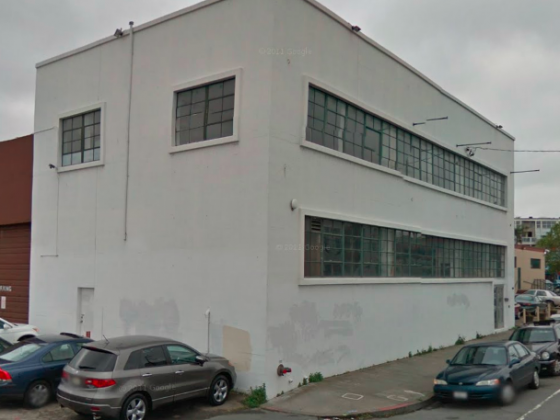 Update:
GG points out that this was a promotional party that Sean Parker threw for Spotify. A snip from the SFGate article:
The extravagant setting felt like a throwback to the glory days of the dot-com era. The exterior of the building was covered entirely by professional graffiti artists. Inside, makeshift chandeliers dangled from the converted warehouse roof. There were several open bars stocked with a dizzying array of top-shelf liquor; two roasted whole hogs; a butcher from Parma, Italy, slicing prosciutto; endless trays of sushi; and a veritable mountain of seafood, courtesy of McCalls catering.
I feel dirty now.