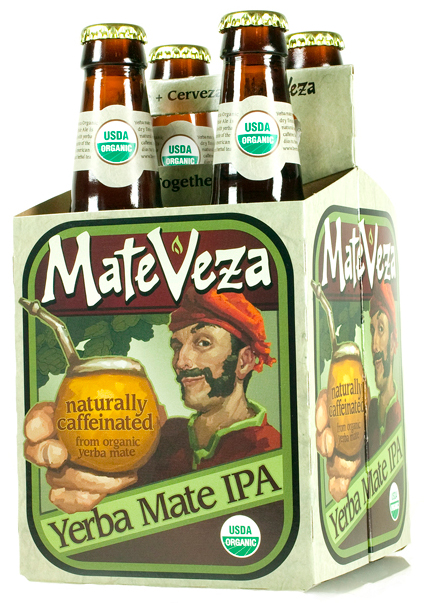 Last we heard of MateVeza, our pal Jane was hypothesizing that this strange drink might make a fair substitute for Four Loko. Now they're coming to the Mission, more or less, according to this press release:
SAN FRANCISCO, November 29 – MateVeza is pleased to announce its intention to open "Cervecería de MateVeza," a restaurant and small brewery dedicated to providing locally-sourced, Argentinian-style cuisine paired with creative artisanal beers. Cervecería de MateVeza will be located at 3801 18th Street on the northwest corner of Dolores Park in the Mission District of San Francisco.
MateVeza, an independent, San Francisco-based company that markets and sells a line of organic craft beers brewed with yerba mate, will use Cervecería de MateVeza as a creative test kitchen to develop and refine recipes that further enhance the culinary experience of pairing craft beer with fine food. MateVeza founder and San Francisconative Jim Woods will be returning to his homebrewing roots, brewing at the restaurant on a small 20-gallon copper system.
Read on. (Thanks, Haute Housewife.)