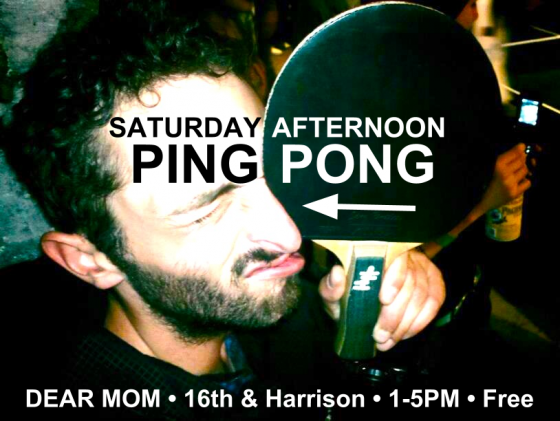 Every Saturday. Regular ol' ping pong. Last week, we played games to 21. If it gets crowded, maybe we'll switch to 11. Win by two, no suckers' serve.
Bangin' bloody marys by bartender David. Bangin' wake-up shots by Oliver. Hot dogs for lunch.
P.S. Don't forget, American Tripps brings the other style of ping pong to Rickshaw Stop tonight!