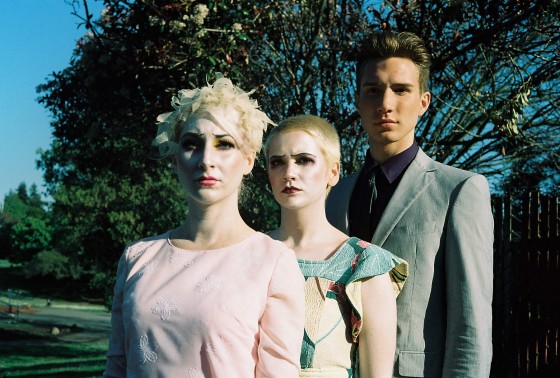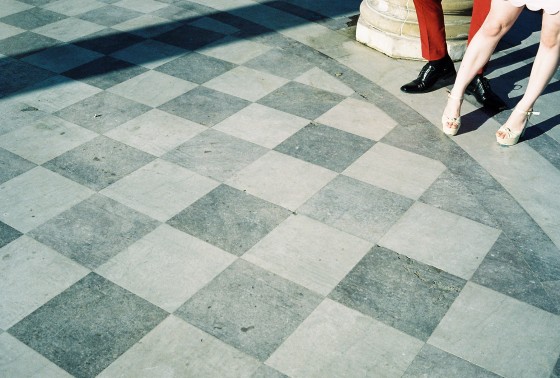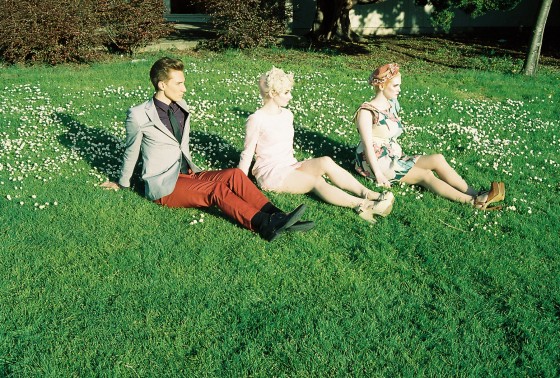 Every week, photographer Joshua Cobos shoots a roll of film just for us. He picks the best 13 photos and we post them here, and it's called "Bad Blood with Joshua Cobos." Here's what Joshua has to say about this week's installment:
Went on a fashion shoot recently with photographer Chantel Beam. Walked around Children's Fairyland & Lake Merritt bringing Kraftwerk's Trans-Europe express with me mentally for inspiration. I've been stuck in the '70s for awhile now, manically switching my playlists from disco & punk to krautrock & Sabbath. The second half of this series contains a Union Square snapshot of Vic Wong on guitar, a geometrically appealing Burger King & a Payless display. As I took the last photograph of the series, the Psychic Proprietor came out & had a short conversation with me about my future. I can't really tell you what she said, it was more of a feeling, a suggestion in the form of Johnny Depp/bible verse, "Work out your own salvation".
Make Up for Ashley Pamela, Beau & Patricia by Ivon Hernandez Garcia.
Thanks, Joshua! Ten more shots after the jump: