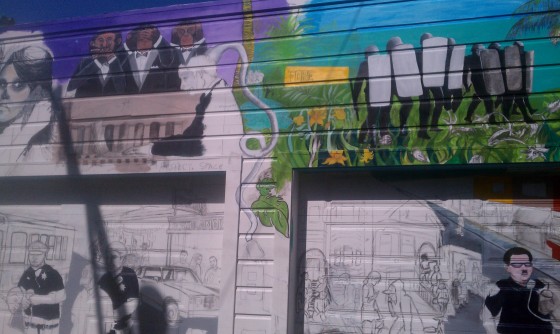 A few weeks ago, reader Lily tipped us to a new mural-in-progress in Balmy Alley. Today, she writes in again with an update:
That new mural is now getting some paint on it. Looks like the riot police are kicking Adam and Eve (didn't fit in picture) out of Eden. Also, those monkeys got some color!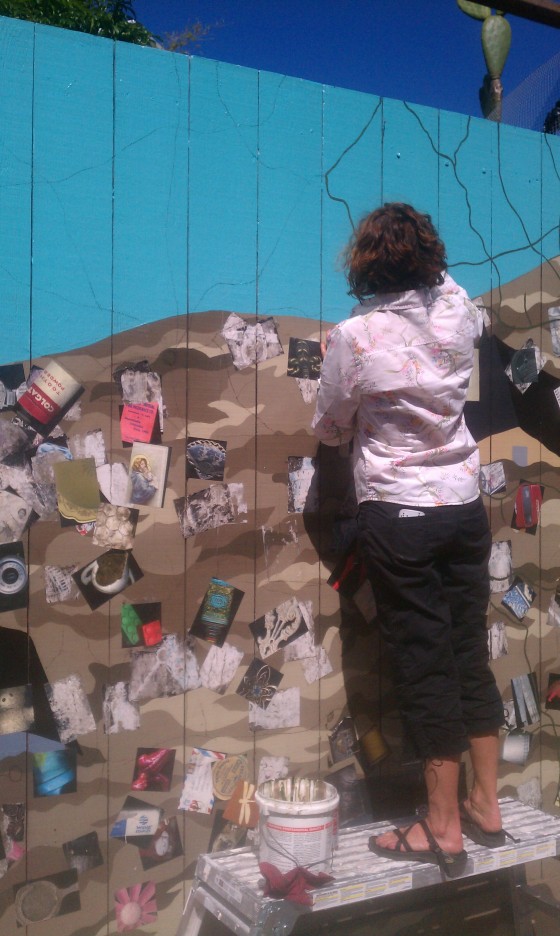 Looks like the Hurricane Katrina mural is getting some updates as well:
From talking with the artist, she was adding more glued on artifacts (the picture glued across the hurricane damage are photographs the artist took of actual artifacts leftover after the destruction) as well as adding some lines, which:

will eventually have leaves and be vines/ivy to represent the vines/ivy that grew out of the rubble, and
will show the diaspora or displacement of New Orleans natives to other cities and areas of the country.
How's that for a local art history lesson of the day? Thanks Lily!