Well, as far as we can tell, La Rondalla isn't any closer to reopening since the last time we checked. It's clear they missed their projected "by June at the latest" launch date.
However, they are continuing their long tradition of putting up mysterious signs with vague references to current events in order to demonstrate that they are still alive: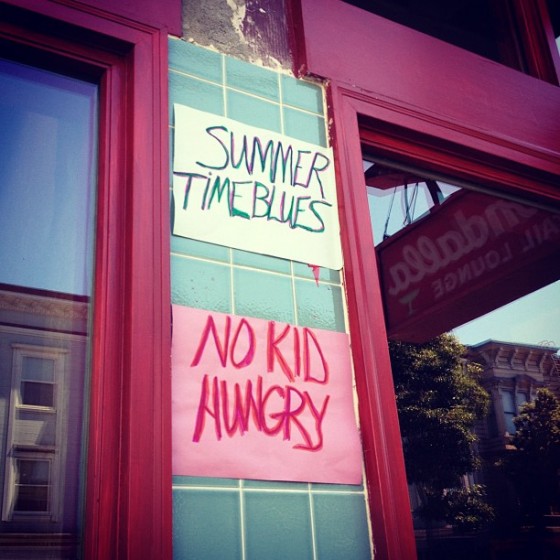 But wait, are these really elaborate clues about the fate of the restaurant? Let's analyze:
"Summer time blues": Well it is summer, but why the blues? Are the blues about acquiring the necessary permits to tack up dangerous amounts of tinsel throughout the interior as they did in the past?
"No kid hungry": Is this alluding to some kind of after-school meal program that they plan to offer?