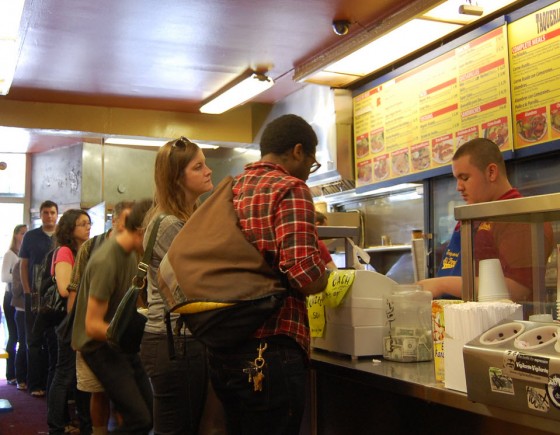 Our pal Teddy witnessed the following scene (not pictured):
At the taqueria…

Customer: Are you all from Mexico?

Counter lady: Yes except him, he's from El Salvador

Customer: You know, Mexico is the only Hispanic country I haven't been to. I've been to (proceeds to list all the countries).

…Dude, is this how you "connect"? By announcing the places you've traveled to, to these working class people who don't have the privileges you possess in this country? Maybe you don't know any better but next time, just leave a fat tip and enjoy your burrito.
So, how do you connect with your friendly burrito crafters?
[Photo via Mission Burrito Book]