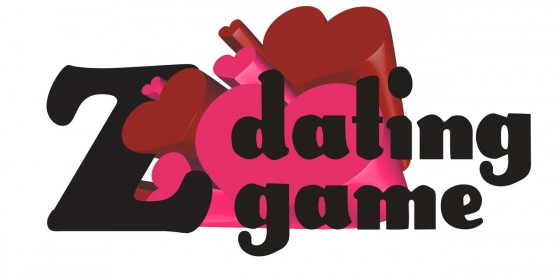 Z Dating Game is the Mission's very own version of the classic TV game show, but it boasts boatloads more booze and also lots of cursing. Co-producers Jack Morse and Rob Ready have done it a few times in Z Space's small, underground space Z Below, but this weekend they're moving to the main stage! (Congrats, boys!) And check it out, they whipped up a little Q&A just for us:
How does the show work?
A bachelor or bachelorette comes on stage and questions three potential dates with inquisitive gems like "Do you like horses? Defend your answer." And, "When was the last time you hate fucked?" After a few rounds of questions, the bachelor(ette) picks a date and Z Space sets them up with dinner for two and tickets to a show… at Z Space!
AND for people who don't get picked, TheRealMatchmaker.com is going to set them up on a date of their own so they get a second chance at love.
Why is this going to be hella dope?
It's real singles, who are really looking for a date. They're all hot twenty/thirty-somethings from the neighborhood, and you get to watch and heckle the entire time.
Also, the show is a fundraiser for Z Space, which is pretty much the coolest non-profit theater in San Francisco.
AND we've got some amazing local artists on the bill – PianoFight, Mission CTRL, Super Nova Desert Eagle, and a kickin' house band.
Oh, we also have the best damn drink specials on Earth.
Is this only for straight people?
Nope! There's a round for straight men and a round for straight women, but there is also a lesbian round and a gay round.
How do the artists work into the show?
The different acts will weave in and out of each round. So, when one contestant is asked to sing a love song to the bachelor(ette), that person will be backed up by the awesome house band. Or when a contestant describes his or her most embarrassing sexual encounter, the super serious, contact improv troupe Super Nova Desert Eagle will immortalize that encounter on stage via interpretive dance.
Have you made any lasting love connections with past Z Dating Games?
Yes! Maybe! Who cares?
Anything else we should know?
Z Dating Game happens on Saturday, May 3rd at 8pm at Z Space (450 Florida Street at 17th). Tickets are $10.00 online and $15.00 at the door.