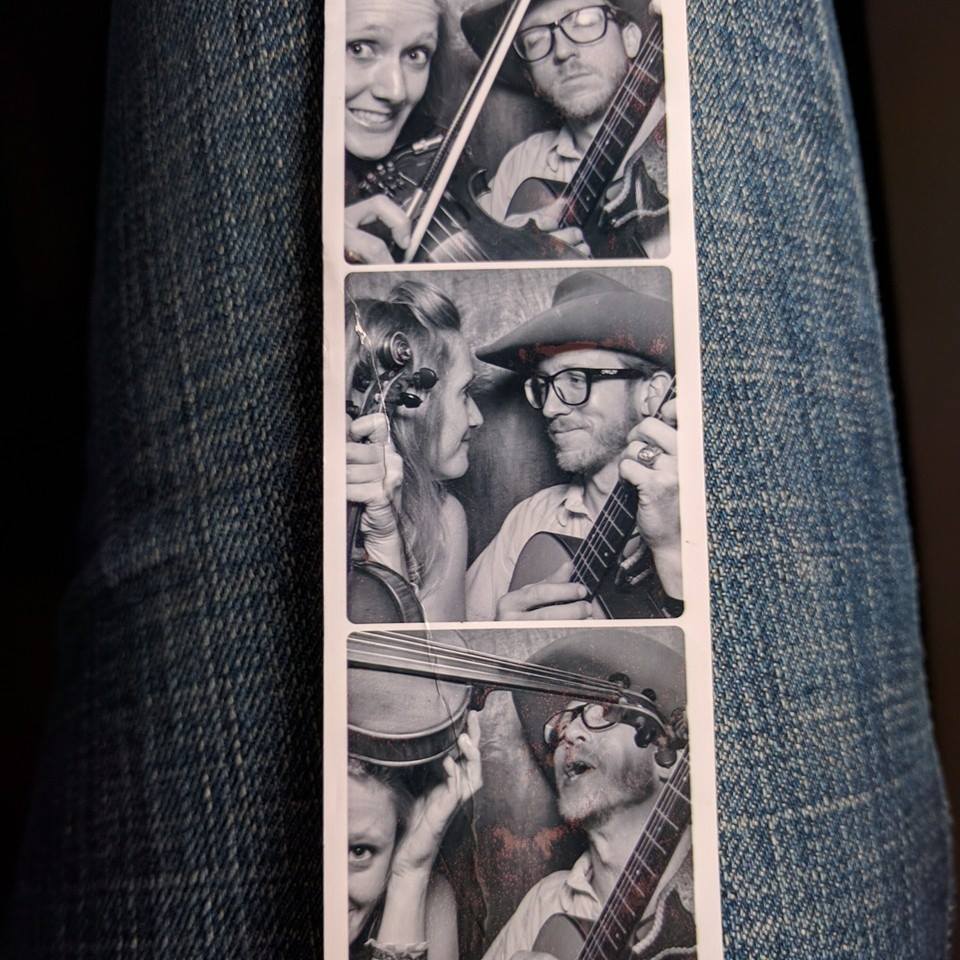 In their own words, Saturday's happy hour act at Pops Bar, Patch & Rita, are "Foot-stompin', good timin', rafter raisin', tater munchin' pickers. Murder ballads, goofy old-time tunes, and songs about whiskey are best!" Patrick's vocals are at times gritty, often drawling, but velvety when necessary, while Laura's lead vocals are offered in a frank, matter-of-fact sweetness and her harmonies add just the right touch. The dynamic between these two "just works", and if you look hard enough you might catch them looking deep into the eyes of one another as their talents swirl together in a sonorous dust devil that floats happily along across the desert.  They will leave you stomping your feet and that's a promise!
Check out this week's full entertainment line up at Pops Bar:
12/18/17 MONDAY
Monday & Chill
Come join us for drinks at your favorite neighborhood bar.  Streaming non stop good times since 1937.
12/19/17 TUESDAY
Trivia Tuesdays
Pops Quiz
8:30-10:30PM
Join us every Tuesday of the month and test your wits at Pops trivia night "POP's Quiz" where your brain may get stump on categories such as Pop's culture, Sports, Movies, Music and more, with little snippets of audio and visual effects too! So come on in for some good ole fashion competition and a night of drinking with the crew!
MUSIC THERAPY
Electro-Cumbia Breaks, Hip Hop, Nu Latin Beats
9PM-1:30am
No Cover
21 UP
12/20/17 WEDNESDAY
Sound of Confusion
6-9pm with DJ CityHobb and DJ Brian. Punk, Post-Punk, Synth Wave Forms, Garage Rock, Rhythmic Blues & Purple Psychedelic Carnage.
Spin the Night
Spin the night is a fun boozy filled evening showcasing the local heroes working hard to keep the music scene alive and well in San Francisco. No particular genre, just music that inspires us to party on.
9:00 PM - Close
No Cover
12/21/17 THURSDAY
The Pop Files
1pm-8pm
A celebration of Sci Fi and the Supernatural at Pops Bar.  Ponder the mysteries of universe with us.
DJ Mobando
Happy Hour Entertainment 6-9PM with DJ Mobando and friends. Live latin sounds with Benezra playing keyboards with percussion and vocal guests!
RHYTHM & BOOZE
9:30PM-1:30AM
Soul for the Blues, and Blues for the Soul.
ft. DJ's
Booker D
Slopoke
A night of powerful Soul Sides and Boozey Blues 45′s!
No Cover
12/22/17 FRIDAY  
DJ Sektor
Happy Hour 6-9pm with DJ Sektor
CUFFIN
AN ALL THANGS R&B PARTY!
We are bringing past, present, and future R&B to you
Cuffin season is EVERY SEASON
Tunes:
AMP
Jon Reyes
Boogie Brown
Follow us on IG: CuffinSF
No Cover
9pm-2am
21+
12/23/17 SATURDAY
Brunch Mob
10am-3pm
with DJs Milton Badley and Snelly Davis Jr. Soothing classics to accompany your Bacon Bloody Mary.
Patch & Rita
Happy Hour Entertainment 6-9PM with Patch & Rita
Who could resist this dynamic duo, with their sonorous adventures into the deserts of early 20th century songwriting? If you've got a hankerin' for some rootsy boot-stompin' tunes about whiskey and cheatin' women, then this is your place. Patch & Rita throw down some tunes like this coast has never seen, and you'll leave stomping your feet, we promise.
DJ Melles
DJ Melles spins Hip Hop from 9pm-2am
No Cover
12/24/17 SUNDAY
La Piñata
The perfect blend of Electro-Cumbia, Breaks, Hip Hop, and Nu Latin Beats ready to be scooped up. Every 2nd, 3rd and 4th Sunday of the month with DJ Clave spreading the beats from 5-10pm. Free Salsa, Cumbia & Merengue Dance Lessons from 5-6pm with Colombian dance expert, Natalia.
POPS BAR
2800 24th Street @ York
San Francisco, CA 94110