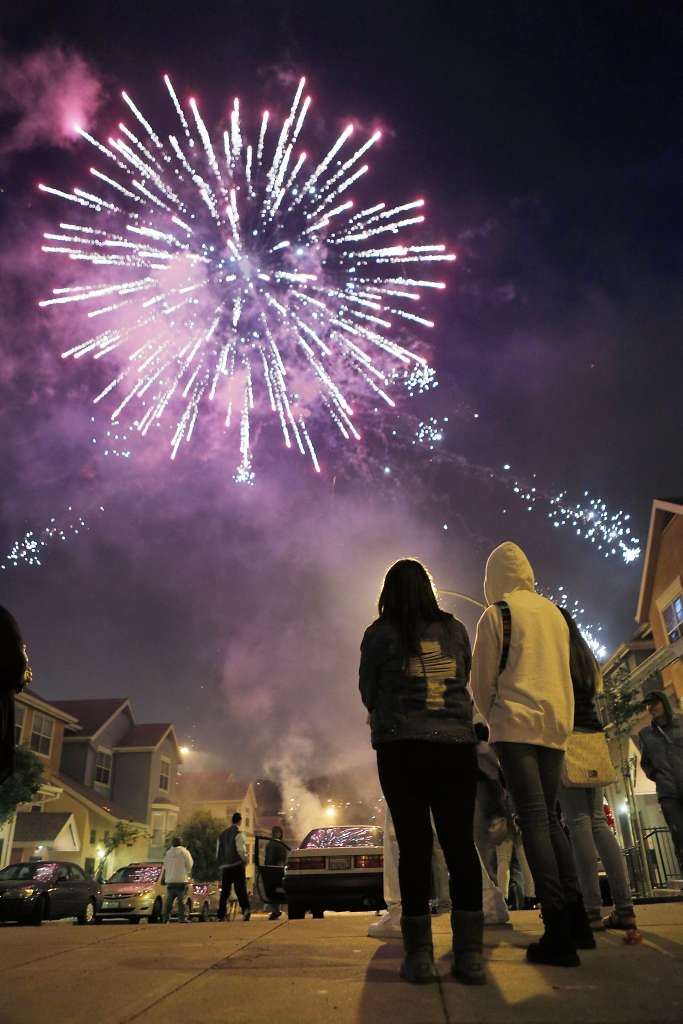 Join us on and watch the "unsanctioned" but no less fun fireworks going off in and around the neighborhood at Pops Bar this 4th of July. Unlike at the waterfront, you might even see some fireworks past the fog in the mission district.  Enjoy the neighborhood vibes and celebrate your independence with our 13 hour happy hour from 6am-7pm! Stick around for DJ Squatch and Groovin' High Trio Jazz Night. The fun goes down this Wednesday.
Check out this week's full entertainment line up at Pops Bar:
7/2/18 MONDAY
Watch the World Cup Games live at 6am
DJ Alex Dewall 
Rockin' out early '60s & '70s CLASSIX: Beatles, Kinks, Stones, Hendrix, Doors, CCR & many more!
No cover / 6pm-9pm
For The Love of Mondays
featuring DeeJay OM, DJ Mobando and special guests
Every Monday from 9pm-1:30am
No Cover
For the love of Mondays is a new special weekly party at Pops Bar brought to you by two of the bay areas most intrinsically in-the-groove folks, Nathan Ghio and Benezra Tergis aka DJ's Om and Mobando. Spinning a vast majority of wax spanning myriad genres and featuring a host of local guest DJs, this weekly event seeks to bring new light to the darkness that is associated with the first day of the official work week. It the start of work week for some but also the Saturday or Sunday of many of us. So expect a mix that's extra vibey and always listeners choice.
About your DJs:
DJ Mobando is a 3rd generation San Francisco native who comes from a large and music family. He began playing professional piano at the age of 12 and has continued to play music ranging from Salsa, Reggae, Funk and Balkan music in various groups. He has been DJ ing for about 6 years, and loves to share music from his extensive record library.
Deejay OM is Bay Area native, born in Oakland, CA, who has been a has been a successful deejay and producer for over 20 years with a deep knowledge of music which ranges from Funk, Soul, Jazz, Hip Hop, Latin, Reggae, Psych Rock, etc.. He has produced music for films (Thrasher Skateboarding videos & movie soundtracks), performed with Z-trip, Shortkut (of Invisible Scratch Pickles), The Pharcyde, Ghostface Killah and The Genius (of Wu-tang), Madlib (Stones Throw), and many others, and is a preeminent party dj who loves to make people dance.  Expect a heavy dose of musical education in his sets.
Bring your dancing shoes!
7/3/18 TUESDAY
Watch the World Cup Games live at 6am
Trivia Tuesdays
Pops Quiz
8:30-10:30PM
Join us every Tuesday of the month and test your wits at Pops trivia night "POP's Quiz" where your brain may get stump on categories such as Pop's culture, Sports, Movies, Music and more, with little snippets of audio and visual effects too! So come on in for some good ole fashion competition and a night of drinking with the crew!
MUSIC THERAPY
Electro-Cumbia Breaks, Hip Hop, Nu Latin Beats
9PM-1:30am
No Cover
21 UP
7/4/18 WEDNESDAY
Happy 4th of July!
DJ Squatch 
6-9pm / No Cover
Spinning all vinyl 45s from 60s, 70s and 80s. Soul, r&b, and classic rock and surf.
Groovin' High Trio
Jazz Night
Classic and contemporary standards
9:30pm-Midnight
No Cover
7/5/18 THURSDAY
Alabaster's Record Collection
6-9PM Every First Thursday at POPS BAR
All VINYL ALL THE TIME
Eclectic, Rock & Roll, Punk, Indie, 80s & Whatever
No Cover
7/6/18 FRIDAY  
Watch the World Cup Games live at 6am
Uncle Rifkin
Happy Hour Entertainment 6-9PM with Uncle Rifkin
Uncle Rifkin is a 4-piece, mostly-acoustic, homegrown San Francisco band, mixing up styles into a beaker that just might make you dance. Their style ranges from stripped down country to blues, rock, & folk, all with a funky edge and a storytelling vibe that gives them their own style, rooted in americana music.
Mission Sound Machine
every first Friday
9pm-2am
No Cover
The goal of this party is to play jams that remind us of the way La Mission used to be. Travie, Benny and Guapi bringing that healthy dose of West Coast Classics, Timeless Bay Slaps and Hella Old School tracks.
7/7/18 SATURDAY
Watch the World Cup Games live at 6am
Brunch Mob
10am-3pm
with DJs Milton Badley and Snelly Davis Jr. Soothing classics to accompany your Bacon Bloody Mary.
The Kevin Conness Band
7-9pm
Soulful, Down-tempo, groove collective with
Kevin Conness – Guitar, Vox
Jason Braatz – Bass
Charlie Giesige – Drums
CHAMPAGNE CAMPAIGN
with DJs Sake One
A true veteran of the Bay Area hip hop and music scene, DJ Sake One is a born and raised renaissance man, known to doing anything from community projects to opening up for big acts such as Mos Def or Kanye West. Whether it's soulful lounge tracks or bass-filled remixes, his talent and musical palate does not discriminate.
9:00pm-1:30am
No Cover
21 UP
7/8/18 SUNDAY
Brunch Mob
10am-3pm
3 Words: Bacon Bloody Mary.
IN THE CUT
Need something funky for your weekend wind down?  Every 2nd Sunday, Pablito and friends bring you IN THE CUT.  Old and new hip-hip, fresh-groove bangers, classic soul hits and everything in between.  Stop by for tasty drinks, share your smiles in the photo booth and shake some damn tail feathers!  Whatever your flavor we're sure to keep your head boppin'!
10pm-2am
No Cover
POPS BAR
2800 24th Street @ York
San Francisco, CA 94110