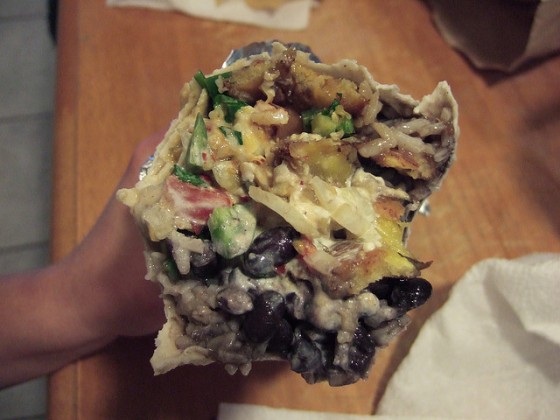 Good news and bad news: the good news is that I'd heard Cuco's was set to close forever at the end of February, yet it's still open for business (and still churning out the best burrito in the city) — the bad news is that they're still under threat. Our pal Lizzy reports:
The Cuco's people have been there for +/- 20 years; as such they've been on a month to month arrangement rather than a lease for quite a while. Recently the landlord said that in order to negotiate a new lease and stay there, they would need to make a ton of remodels to the storefront, including turning it into two floors. They're meeting with the landlord and city reps to figure out whether the landlords requests are legal and if they will have to fulfill them in order to stay in the space.
So they're collecting signatures. Get over there and eat a super plantain burrito and sign the petition!