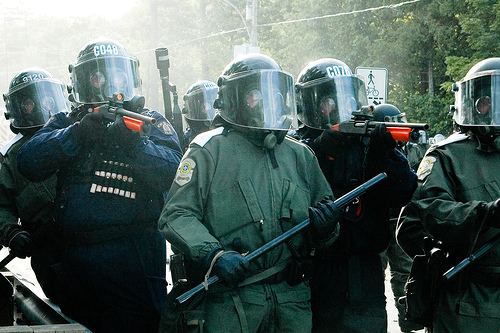 Aurah asks, via our Contact Us page:
Any ideas of what happened [Saturday] night at 14th and Guerrero? I could see the police but not the actual guy they were screaming at, "Put down the knife! etc." Then it sounded like maybe they shot him with that beanbag gun and then a couple real gunshots.
Read on. What happened anyway? I'd call SFPD but I'm still sort of busy with SXSW.
Photo by Rob Maguire.