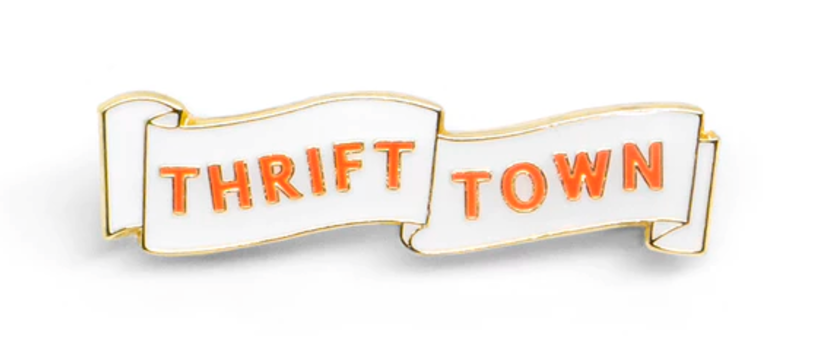 A big one from PSA Press. Here's the official description:
RIP Thrift Town SF.
The iconic two story thrift store has closed its doors after 45 years in the Mission District of San Francisco (where PSA Press calls home). We recreated their sign in true vintage style for this special release.
In keeping with Thrift Town's objective to give back to the community it served, proceeds from the sale of this pin will go to the Mission Cultural Center for Latino Arts, an organization that has been promoting, preserving, and developing cultural arts in the Mission District since 1977. ( www.missionculturalcenter.org )
Thrift Town helped to raise over $250M for local schools and nonprofit organizations in their communities.
Get yours here.
Now please enjoy these past posts about pins or Thrift Town…