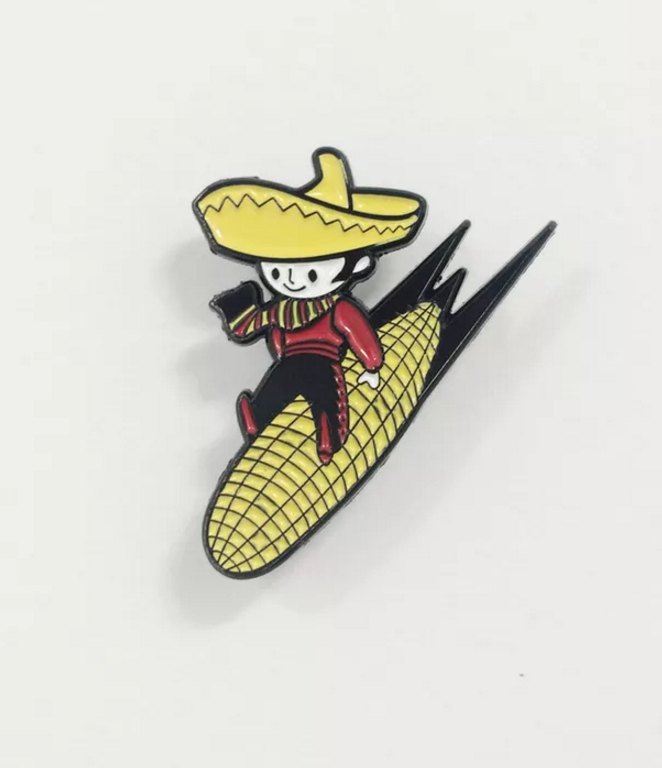 Local pin purveyors PSA Press explain their product:
Casa Sanchez is a chip/salsa company based in San Francisco, CA that was founded in the 1920′s. Their mascot "Jimmy the Cornman" has become a local icon. In 1999, Casa Sanchez attracted national attention when it unveiled its new marketing campaign: get a tattoo of "Jimmy the Cornman" and get free lunch for life. Because of this over 200 people have Jimmy on their bodies forever. The Taqueria is now closed but Casa Sanchez remains the highest selling salsa in California, a true staple of the Golden State.
Limited Edition enamel pin
1.5 inches
Soft enamel black dye metal with 3 color fill and two butterfly clutches on the back to prevent spinning.
Get yours here.