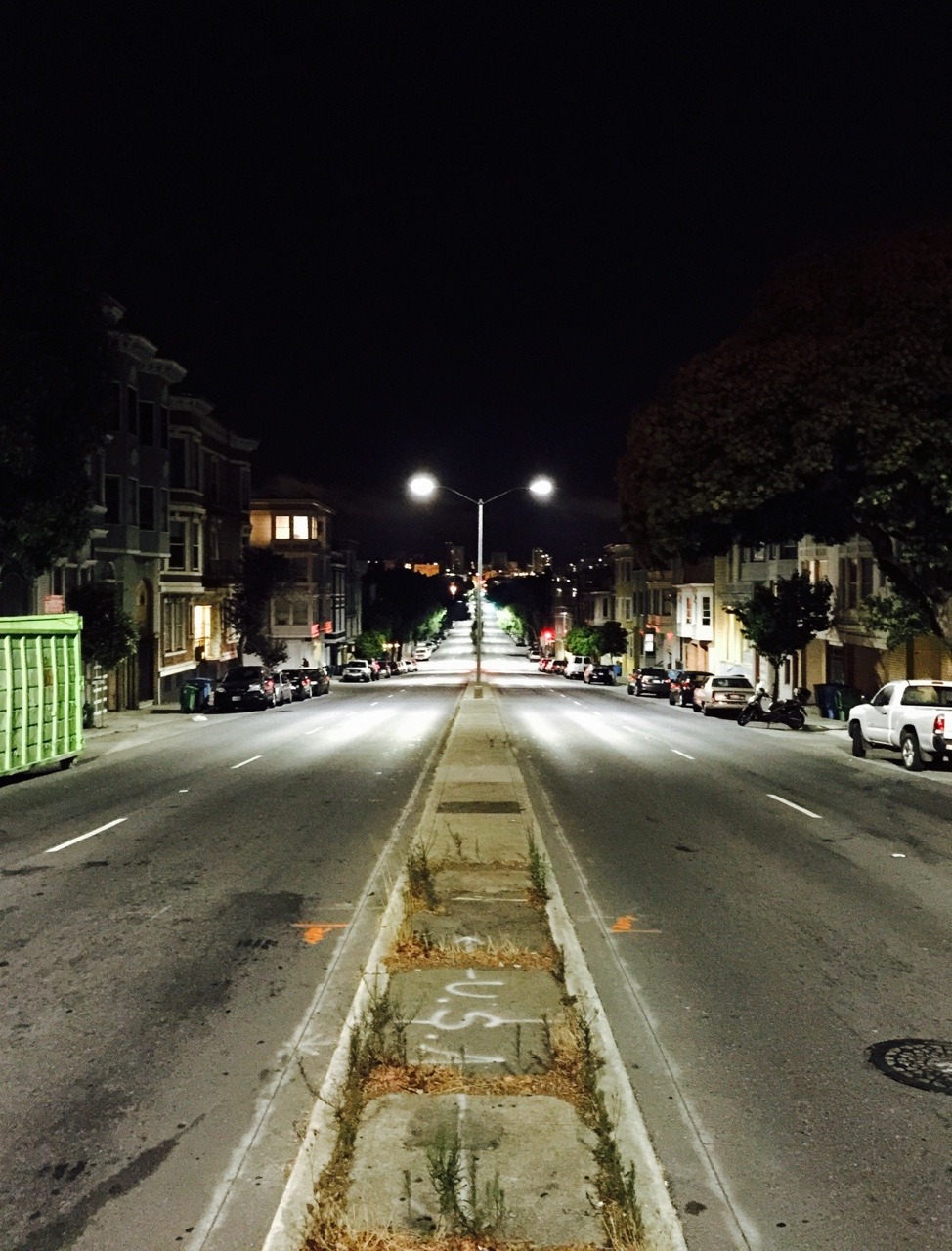 Local Livejournal user Honey Jets tells us about a busy night out in a 2-block area of the Mission:
Elisa and Jane met me at Jono's place at about 5:30. I put my shoes on while we watched Jojo's video on Vimeo, and then we headed toward the Make-Out Room. Jane had to wait in line for a while to get her hand stamp, so Elisa and I walked around trying to figure out where to eat. Elisa didn't want anything greasy or fried or containing dairy, so Wes Burger was out, Mission Chinese was out, Escape from New York was out, and F.O.B. Kitchen was out. We settled on Mateo's. Jess met us there. I ran into Amy and a friend on my way to the salsa bar and we talked about meeting at Doc's Clock after. On our way out of Mateo's we ran into Omar and a friend, and we caught up for about half a block. At Make-Out Room Jonathan Richman was pretty good, and we ran into Joe. During the break, Joe and I talked outside about how he, me, Jess and Will had all been in Nashville recently. I told my "P.G. band" story, and he told me a cool story about how English people are different from Americans. After the encore, Jess and I headed for the New Mission. At the bar we ran into Mike and chatted for a minute, mostly about how good he is at his job. Upstairs we waved at Dave and Atousa who were in the row in front of us. Wild Beasts was as gnarly as promised, if not gnarlier. Terror Tuesday rules. After the movie we said bye to Mike, and then to Jess who went home to go to sleep. We joined up with Dave's friend Brendan and went to Doc's. Kevin was there already and we talked for a minute about how the new Doc's is pretty good. Dave and company had gotten a table, so I joined them and we talked about the movie, at length. Dave and Atousa bickered a little (in a cute way) about fried chicken, we talked about plans for Friday, and then I strolled home, and 'grammed an arty photo of the median on Guerrero in the moonlight.
I think it's supposed to be a throwback to posts like this and this from July 2011, which in turn were I think some kind of homage to our dear departed Janebook.
Read on for a brief epilogue about the following morning. (And do go to all those restaurants, and do check out Amy's blog about the Mission and Omar's cookies and Mike's Terror Tuesday lineup and new Doc's Clock.)