When I was in Indianapolis a couple weeks ago, I saw this badass exhibition at the Indiana State Museum called Radical Lace and Subversive Knitting. I loved a lot of the stuff, like the skulls below, and thought, "Boy, I can't wait to see more." Then I get home, and Soap Gallery tells me they're about to debut a showcase of nothing but radical and subversive crocheted doilies, like the ones above! Thanks, Soap Gallery!
The exhibition is called When Doilies Go Bad, the artist's name is Laura Mappin, and the opening is Saturday at 6pm. More here.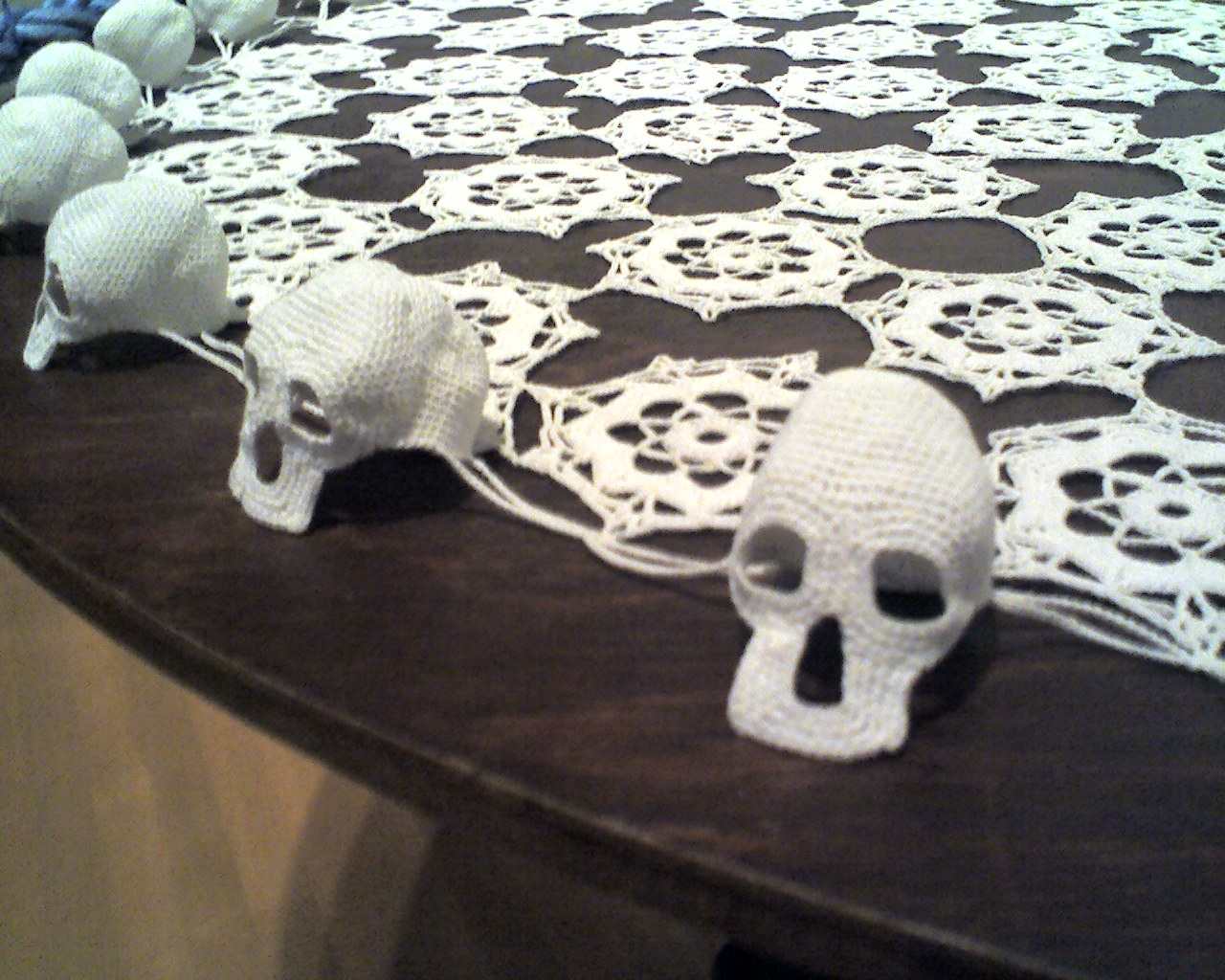 Update: There's more over at Bender's too:
Link.