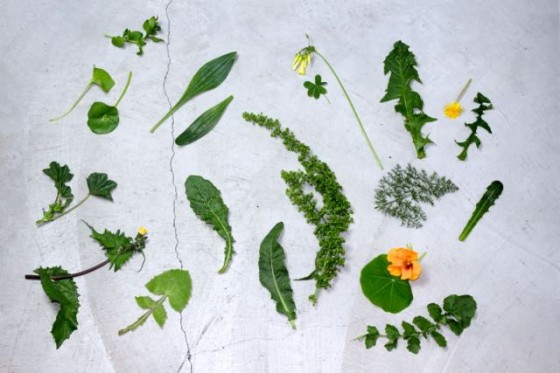 Wild Food Week kicks off this Saturday with a foraging walk in the Berkeley Hills, and continues with special dinners at a number of celebrated area restaurants (including a Mission Chinese Food/The Perennial event on April 8th).
Here's a note from Anthony and Karen of the Mission Chinese Food family:
This is not purely Mission-related news, but we wanted to let you know about a "Wild Food Week" we're organizing with three Berkeley professors (Philip Stark, Kristen Rasmussen and Tom Carlson), who run a group called Berkeley Open Source Food. The idea is to reclaim edible plants currently going to waste (often literally right in our own back yards). By some estimates, up to 40% of edible plants on farms are classified as weeds and are watered, fertilized, harvested, and then not eaten. With a little more exposure and education, these wild edibles could be integrated into the food system, with all sorts of benefits, including free nutritious produce in food deserts. Berkeley Open Source Food is showcasing wild foods with a series of events from a guided foragers' walk to dinners at César, Chez Panisse, Mission Chinese Food, and Mission: Heirloom (details below). We are working with  Capay Valley Farms, F.E.E.D. Sonoma, Good Eggs, Green String Farm, The Living Wild Project, and Say Hay Farms. and will debut a foraging field guide called The Bay Area's Baker's Dozen Wild Greens.
Complete list of Wild Food Week events, with ticketing info, after the jump: