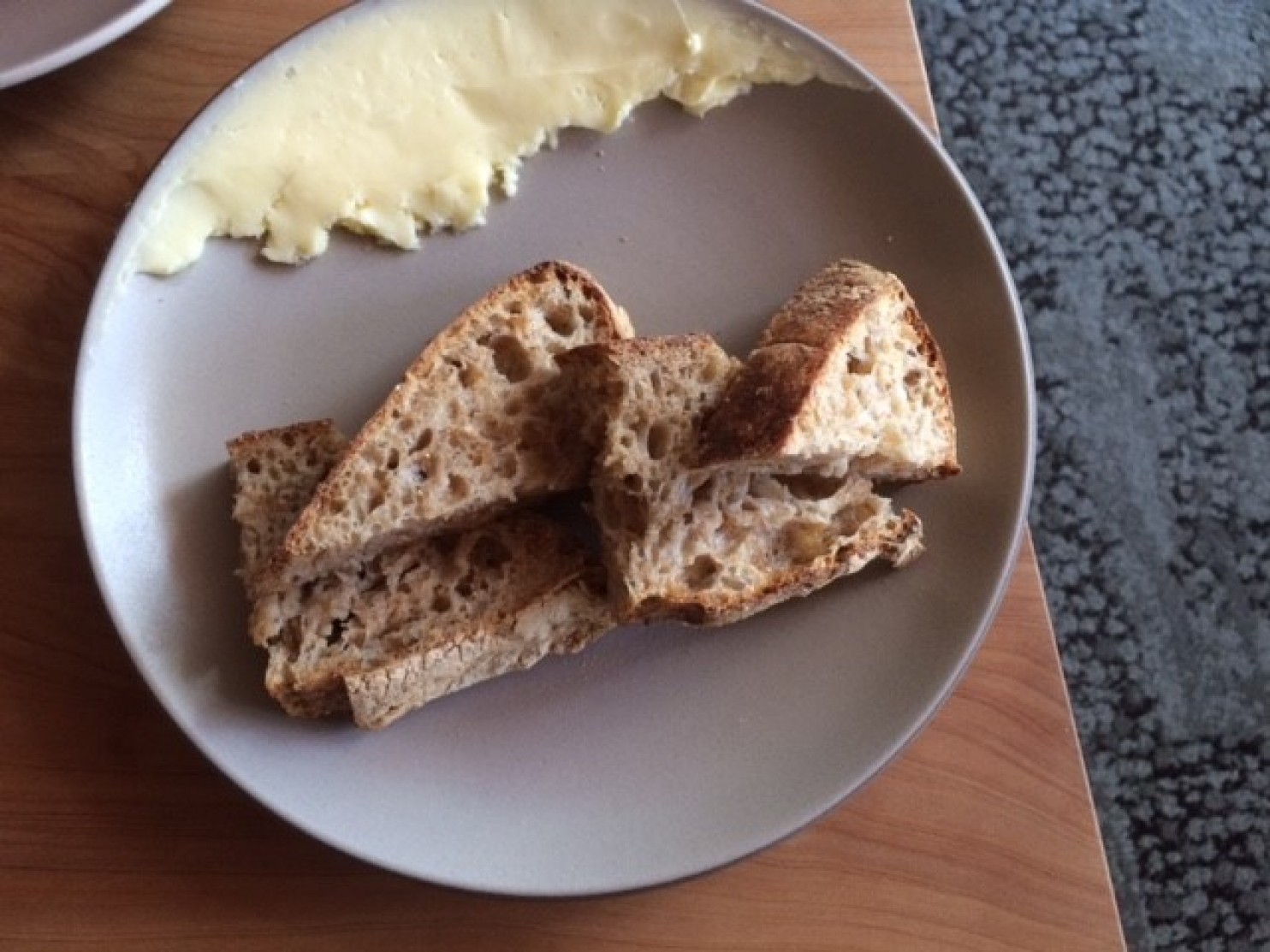 Here's Jane Black in the Washington Post, telling us about perennial wheat:
The grain was Kernza, a new breed of wheat. Unlike the usual varieties, it is perennial, which means it grows back in subsequent years rather than being sown each spring. That matters because over time, the plant develops a deep, dense root system that helps to build healthy soil and to keep carbon in the soil, a counter to climate change. No wonder perennial grains have long been the holy grail for a certain set of agroecologists (visionaries or eco-weenies, depending on your perspective). Now here was Kernza in my kitchen. And, it turns out, in other places, too.
Patagonia Provisions, a new division of the outdoor gear company, this week releases the first commercial product made with Kernza, Long Root Ale. The Perennial, a new restaurant in San Francisco, is serving it, along with its house-made Kernza bread and crackers and a deliciously toasty Kernza ice cream. In Minneapolis, close to a large Kernza test plot, chefs and food artisans are using Kernza in tortillas, muffins, pasta and more. Minnesota-based General Mills is also evaluating the grain. [link]
Tonight in San Francisco, Kernza is having a coming-out party! Karen from The Perennial tells us about the event:
The biggest party we have on tap is actually a keg party to celebrate the release of Long Root Ale, a brand-new beer made of Kernza, from Patagonia Provisions. We'll have kernza beer, kernza bread (with various topics from veggies to pork to housemade butter), and we'll be screening Patagonia Provisions' films on the food/environment connection. Eventbrite tickets ($16) are here.
See you there!