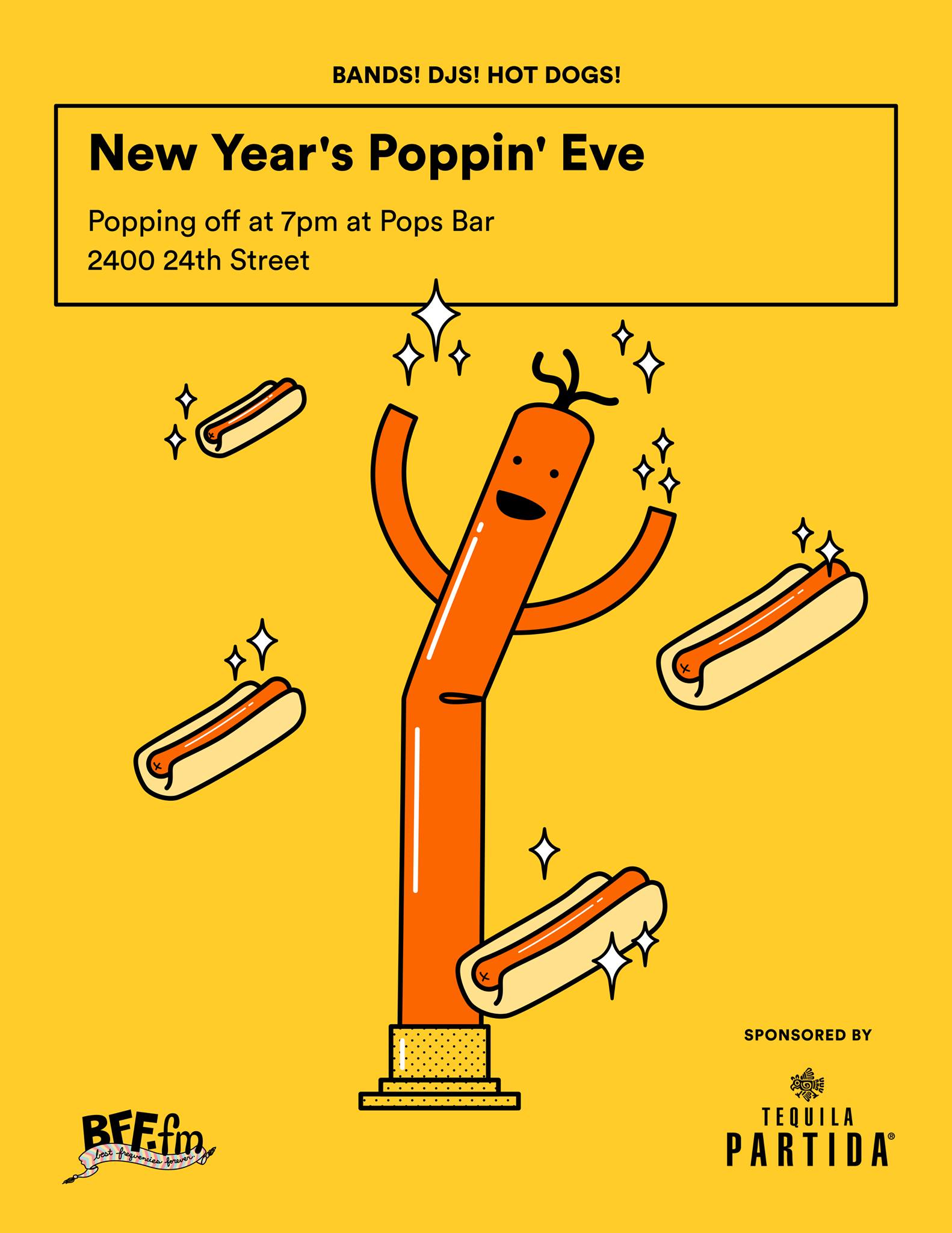 This New Year's Eve is popping off in the mission at Pops Bar, thanks to BFF.fm and Partida Tequila. We will have a giant piñata shaped like 2017 to beat with sticks as we celebrate the grand finale of this dumpster fire of a year PLUS the final day of BFF.fm's end of year fundraiser.
DJs:
Mario Muse of TQID – A Smiths Night and Hotline: indie dance
DJ Gideon: house, techno, and disco, mixed with a healthy dose of classic cuts, deep tracks, and exotic sounds from way out.
Cosmic Amanda: disco, funk, and other danceable delights
JustStella from Radio Shoe
Hot dogs! (to fuel a night of dancing and drinking)
Shots at midnight!
Check out this week's full entertainment line up at Pops Bar: