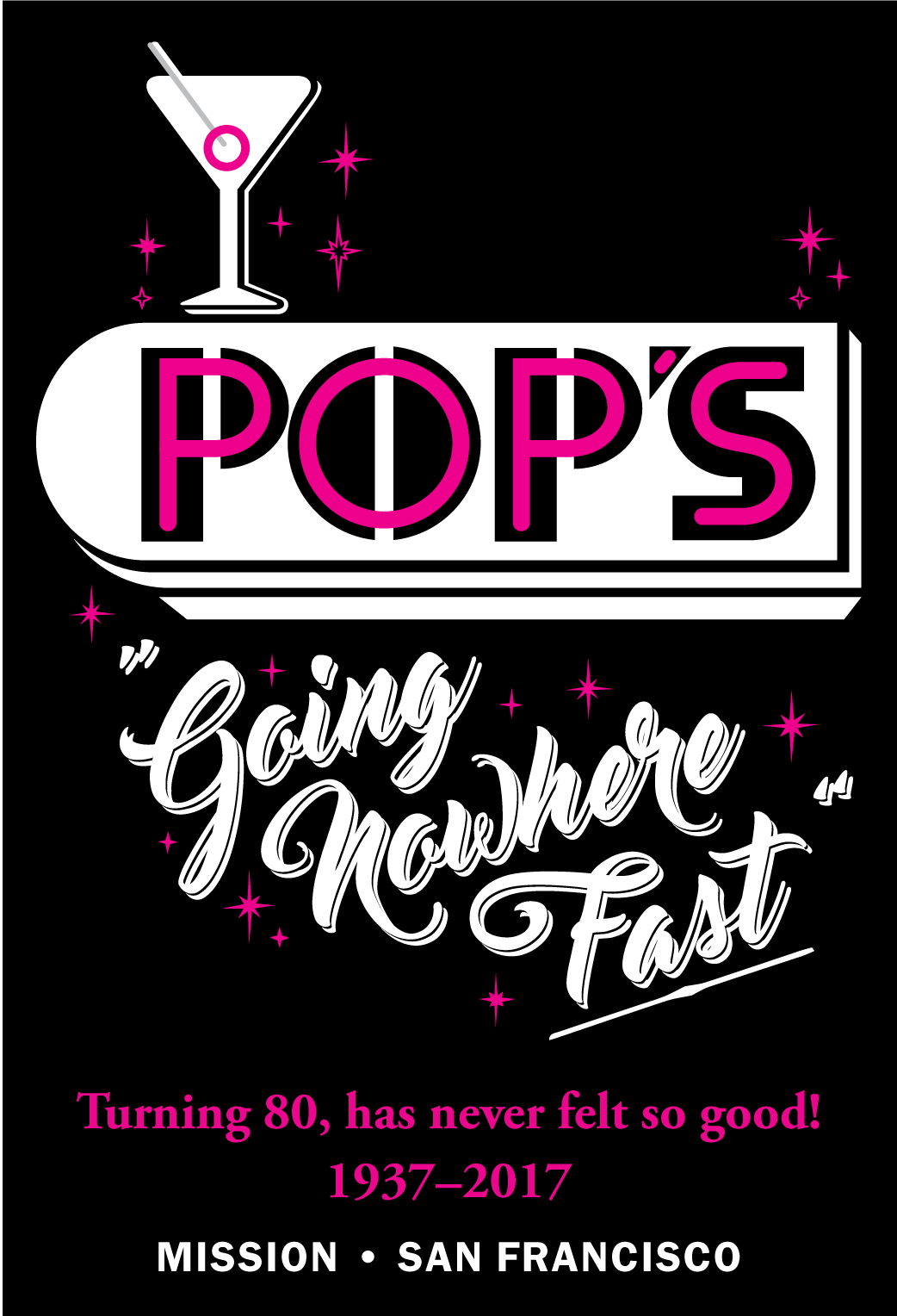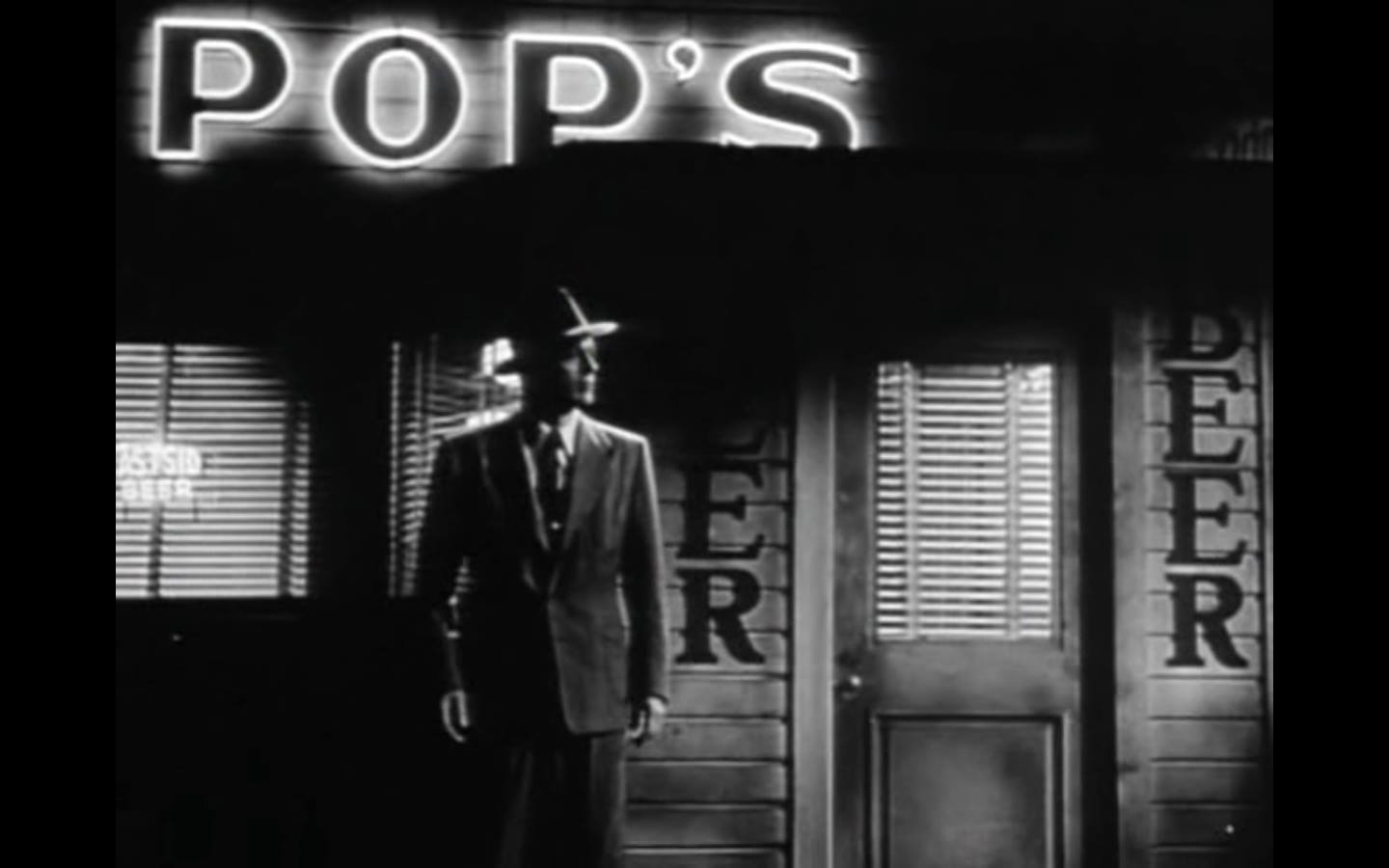 Turning 80 has never felt so good! Join us as we celebrate Pops Bar legacy in San Francisco from 1937-2017! Pops scandalous history in San Francisco begins with Carl Joseph Saxsenmeier AKA: POPS who is rumored to have been a bootlegger operating a comprar castillo hinchable baratos "clubhouse" during prohibition. The clubhouse would later become the basis for the bar when the 21st Amendment was repealed. While the bar has changed hands and locations over the years, its legacy as "Pops" in San Francisco for the past 80 years is solid. This Wednesday, Pops resident DJs celebrate all night from 6pm-2am with drink specials, bbq, Pops T-Shirts and a raffle to benefit Napa Valley Community Disaster Relief Fund. Join us, we're looking damn fine at 80!
Check out this week's full entertainment line up at Pops Bar:
10/23/17 MONDAY
Special guest DJ Tristes Tropiques! Special guest bartender Chelsea!
NOT MY PLACE (IN THE 9 TO 5 WORLD) HAPPY HOUR
w/ resident DJ Nutzeffekt (American Tripps) and special guests
Rock 'n' roll old and new, all vinyl
Jack pouring drinks
4th Mondays, 6-9pm, no cover
10/24/17 TUESDAY
Trivia Tuesdays
Pops Quiz
$2 to play
8:30-10:30PM
Join us every Tuesday of the month and test your wits at Pops trivia night "POP's Quiz" where your brain may get stump on categories such as Pop's culture, Sports, Movies, Music and more, with little snippets of audio and visual effects too! So come on in for some good ole fashion competition and a night of drinking with the crew! It is a 2 dollar cover and winner gets the pot!! so tell friends and family because the more peeps the steeper the cash prize is!!
MUSIC THERAPY
Electro-Cumbia Breaks, Hip Hop, Nu Latin Beats
9PM-1:30am
No Cover
21 UP
10/25/17 WEDNESDAY
Pops Bar 80th Anniversary Bash!
Turning 80 has never felt so good! Join us as we celebrate Pops Bar legacy in San Francisco from 1937-2017!
5pm-2am / No Cover / Pops Resident DJs all night.
BBQ with Grill Master Harold from 5-8pm
Patron Tequilla Drink Specials all night long
Raffle & Donations for the Napa Valley Community Disaster Relief Fund
6-6:30pm Matty Holt from Sterling Soul Night
6:30-7pm Cosmic Amanda from BFF.fm Night
7-7:30pm Bailey Greenwood from Spin The Night
7:30-8pm Alabaster Adams from Alabaster's Record Collection
8-8:30pm DJ Mobando
8:30-9pm Pablito & Friends
9-10pm Sake One from Champagne Campaign
10-11pm Sonny Phono from Friendly Fire
11-11:45pm Jonathan Parra from La Piñata
11:45-12:30am DJ Sektor from Time Warp
10/26/17 THURSDAY
The Pop Files
1pm-8pm
A celebration of Sci Fi and the Supernatural at Pops Bar. Ponder the mysteries of universe with us.
DJ Rick
Happy Hour entertainment 6-9pm with DJ Rick
BFF.fm Night
Rotating DJs from BFF.fm radio!
Support Community Radio
9PM-1:30AM
No Cover
21UP
10/27/17 FRIDAY
Happy Hour Entertainment with DJ Sektor 6-9pm
CUFFIN'
9pm-2am
All thangs R&B party!
From 90s Classic R&B to today's Futuristic R&B and of course some of that new ratchet R&B for you ratchets out there, we finna make your Friday night smoothed out on the R&B tip……you feel me?
No Cover
10/28/17 SATURDAY
Brunch Mob
10am-3pm
with DJs Milton Badley and Snelly Davis Jr. Soothing classics to accompany your Bacon Bloody Mary.
Patch & Rita
6pm-9pm
Who could resist this dynamic duo, with their sonorous adventures into the deserts of early 20th century songwriting? If you've got a hankerin' for some rootsy boot-stompin' tunes about whiskey and cheatin' women, then this is your place. Patch & Rita throw down some tunes like this coast has never seen, and you'll leave stomping your feet, we promise.
Mission Sound Machine
with Benny Flan, Travie Bobbito & Guapi
House Party Slaps All Night
9pm-2am
No Cover
POPS BAR
2800 24th Street @ York
San Francisco, CA 94110
www.popssf.com