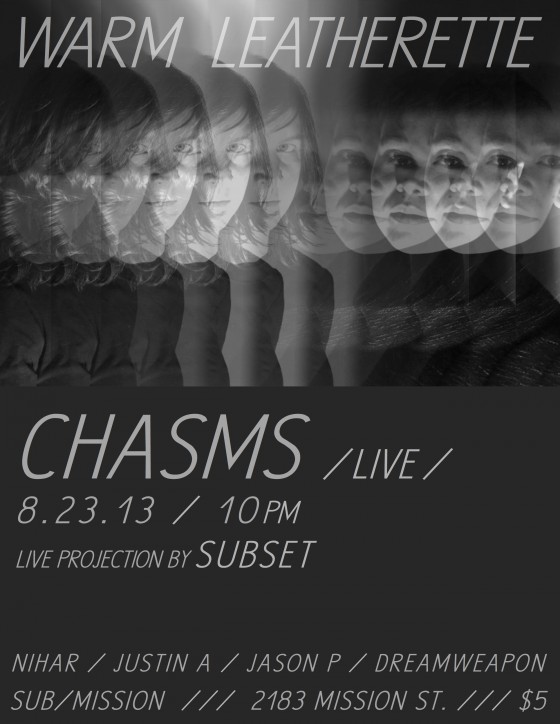 Chasms record release party tonight at subMission!
Set to be released on Dream Recordings, Chasms is "the dark, swirling project of San Francisco-based songwriter Jess Labrador. Alongside collaborator Shannon Madden, Labrador crafts mesmerizing percussive dirges carved out by damaged percussion and hypnotizing guitars. Drawing upon influences like 4AD's 1980s roster and Creation Records shoegaze classics, Chasms douses each melancholic track with blistering heaviness, making nods to doom, drone, black metal and industrial music."
Event link here.
Listen to Chasms new release Riser here.