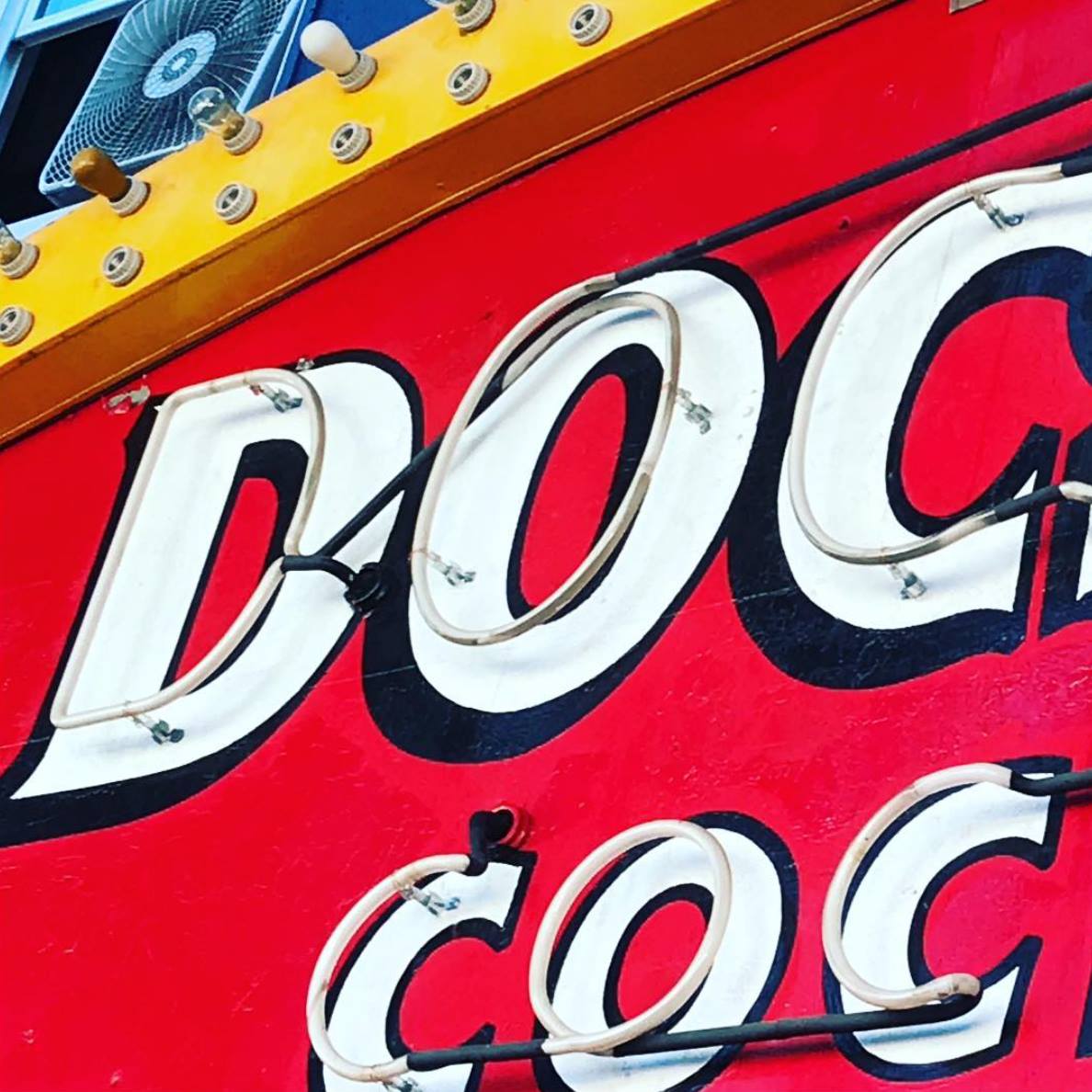 Doc's has been back up and running for a while now, and their sign has been back up for a while too — but this Tuesday at 7:30ish is the official first time it'll be lit up in all its glory. Here's the official invite:
This day has finally come! We are going to light up the sign on Tuesday September 18th, around sunset (7:30pm)
Come be a witness and help celebrate this amazing moment!!
UPDATE: 

PSA Press made this special Doc's pin, which will be for sale at the event or on the PSA website.