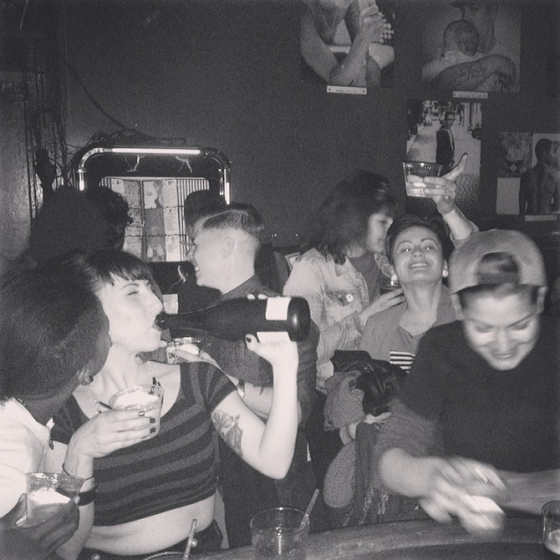 Yesterday it was revealed via Facebook that the Lexington Club is closing.
In a followup Q&A with 48 Hills, owner Lila Thirkield expands on her reasons for shutting down the iconic Mission bar. Here's a doozy:
Another real issue is economic gender inequality. Why is there only one lesbian bar when there are so many gay male bars? Even if you take queerness out of it, women make less money than men and a two male household is going to have more capital potential to start a business than a two female household. How many bars or restaurants do you see being run by women? So few. And that's just the supply side. Because women have less disposable income and consume less than men, the spending power isn't the same when you are talking about having a bar for mostly women.
Read on for lots more.