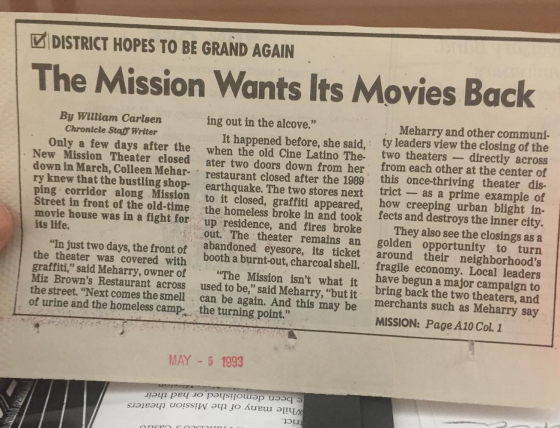 Saw this on the Alamo Drafthouse SF Instagram just now. What a wild blast from the past, right?
The Alamo opens on December 17th, as you probably know, and it is gonna be AWESOME, as you probably know. Start perusing the calendar here.
And in the meantime, don't forget about the Roxie over on 16th Street. It's still local, still historic, and still going strong ,and they've got a good looking calendar in the coming weeks as well.