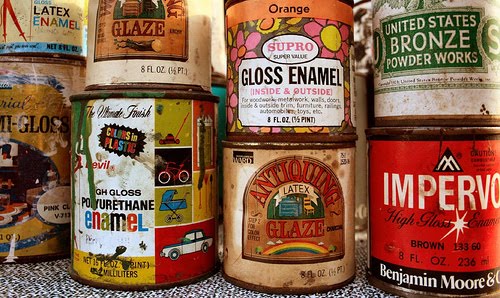 First, a story: Once upon a time I found a box of old paint cans on my sidewalk. Thinking they were my neighbors', I pushed them over the property line in a huff. The next day, the neighbors had pushed them back. This resulted in a month-long game of retaliatory can-scooting. Neighborly relations reached all-time lows.
Being a pushover (har) I finally thought "screw this" and drove them down to the dump, muttering all the way.
As it turns out, the trip to Recology was a delight. I pulled up the designated paint area and a bunch of guys in lab coats swarmed my car telling me to stay inside. They opened my trunk and quickly removed all the cans, then dumped them into vats with similar colors. Not a minute later, I was handed a receipt and sent off.
On my way out, I noticed a bunch of cool sculptures made from trash lining the surrounding hills. Turns out, they give away the recycled paint and use it for art projects. My conclusion was: Recology rules.
Now, to the point: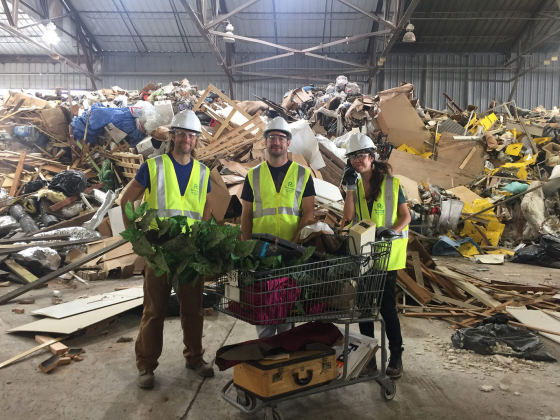 Recology has an annual artist-in-residency program, which also rules. Our pal Jenny Odell was lucky (?) enough to get one of the spots this year along with Chris Sollars and Roger Ourthiague.
Jenny is working on a project where she has painstakingly documented the origins, history, and value of trash that she has found in "the pile". She has archived her findings in a blog and book called the Bureau of Suspended Objects, which will be available at the show. We talked to her a bit about what's in store.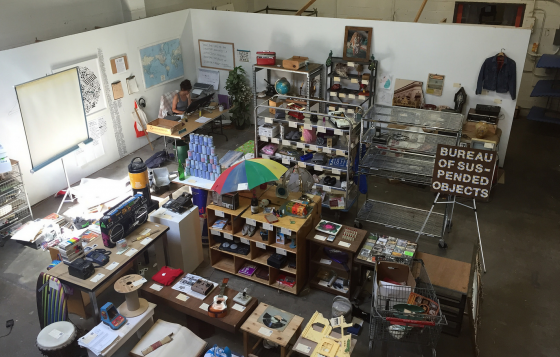 Mission Mission: So what's daily life at Recology like?
Jenny Odell: It probably depends on the artist, but for me, a typical day at Recology involves me going into "the pile" with a shopping cart that I fill up with trash and e-waste, trying to maneuver that mini pile (in my cart) back to the studio without it falling over, and then spending the rest of the day in my studio researching those objects…. with occasional breaks to eat the tomatoes in the garden outside. Oh, and I should add that we listen to records we found in the trash on a record player we found in the trash.
MM: There's a garden?
JO: Yeah, there is a whole outdoor area adjoining the studio(s), some of which gets used by the other artist for big sculpture projects, and the rest of which is a garden that the Recology employees tend to… strawberries, kale, etc. There is also a small, weird pod-like dwelling, a pizza oven, and a giant dumpster that I recently took great pleasure in heaving a giant Red Bull refrigerator into.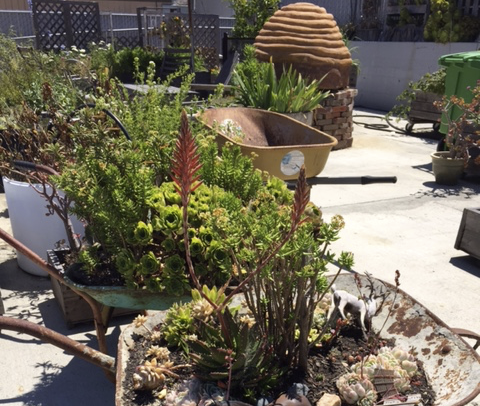 MM: What does a piece of trash gotta do to charm its way into your cart?
JO: Hm… it's hard to say. A lot of stuff I get from the pile sits in purgatory for a long time, and some was never archived. I think whether or not I pick something up, and then whether it gets archived, has less to do with the individual object and more to do with creating an archive (currently 200 objects) that presents a balanced portrait of 'stuff.' Ideally it has enough different stuff (old and new, nice and gross, cool/vintage and decidedly uncool, etc.) that an alien could come to earth, look at the archive, and get a sense of "human things."
MM: You mentioned supplying the studio's music from the pile. Do you end up using a lot of the other stuff you find?
JO: Yep, although the irony is that I often end up forgetting to archive that stuff — my wireless keyboard, my Apple mouse (connects to my computer as "Laura's Mouse"), some Nikes, tons of office supplies. Oh, and I recently started using the old (mechanical) Apple keyboard I found. Very satisfying.
MM: Did you see anything particularly horrible in "the pile"?
JO: Once, I saw an abandoned, half-eaten cheeseburger (right next to what ended up being Item 157, 1973 edition of Divine Principle). But otherwise it was mostly just weird smells here and there. Everything in there is so smushed together that sometimes it's a challenge to even find anything identifiable amidst the construction debris and fragments of things.
MM: What's your favorite piece of trash in the Bureau?
JO: Right now my favorite piece of trash is the bunch of cassette tapes I found with handmade covers. It's someone's music collection from the 90s. I made a YouTube playlist of the albums that I've been jamming out to while I get ready for the show.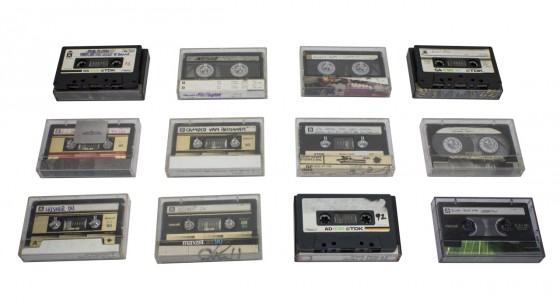 MM: What's the grossest piece?
JO: There are several, but one particularly gross piece is a completely destroyed CD drive from 2000 that is covered in what I think is mud.
MM: What's the oldest piece?
JO: The oldest thing is a 1905 issue of The Modern Priscilla, a women's magazine containing ads for, among other things, weight gain / bust improvement programs, vibrators, and cures for cocaine addiction. There's also a bank ledger from 1906!
MM: What's the strangest piece?
JO: (pictured below) I screamed a little when I opened the box.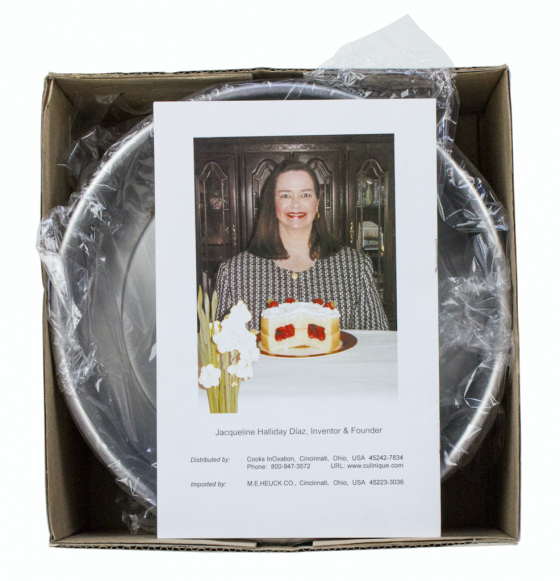 MM: Do you have any new opinions about society after digging through its trash?
JO: I don't know if this is necessarily a new opinion, but it really drives home the idea that there's no such thing as 'trash'… just people who want the new version of something and are too lazy to fix it or find a new home for it. Most of the stuff I find still works or just needed one thing fixed. Being at the dump has just made me wonder how differently we might treat objects if it weren't so easy to get new ones (and have them delivered overnight with Amazon Prime).
Thanks Jenny! Here's all of the details for how to see the Bureau of Suspended Objects this weekend.
Where
Art Studio at 503 Tunnel Ave.
Environmental Learning Center Gallery at 401 Tunnel Ave.
When
Reception: Friday, September 18, 5-9pm
Reception: Saturday, September 19, 1-3pm
Additional viewing hours: Tuesday, September 22, 5-7pm with gallery walk-through with artists at 6:00pm at 503 Tunnel Avenue
Pro Tip #1: You'll get the most out of this show if you download a QR reader and this app onto your phone.
Pro Tip #2: There is a "free pile" where the artists have deposited items they didn't end up using. Apparently, this the main attraction to a dedicated group of dumpster-diving types, so if you're into that, bring a bag and your best shoving arms.