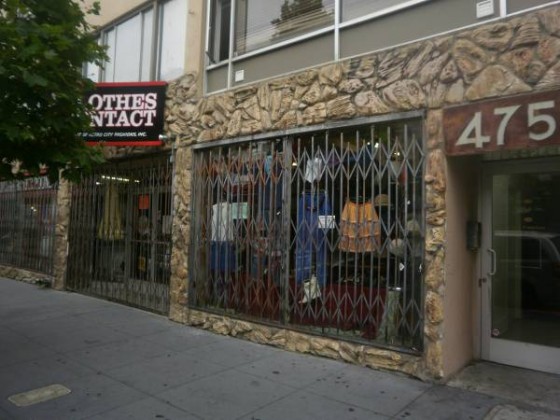 Looks like Clothes Contact is gonna peace out within 60 days:
$14000 / 2000ft² – Great Ground Floor on Valencia (mission district)

Great Frontage on Valencia and 16th. Nice three story building with great potential. Space will vacate approx 60 days… Possible to double space with full basement. Shown by appointment only.
Guess you gotta sell thrift by the ounce, not the pound, in this economy.
[via Craigslist]