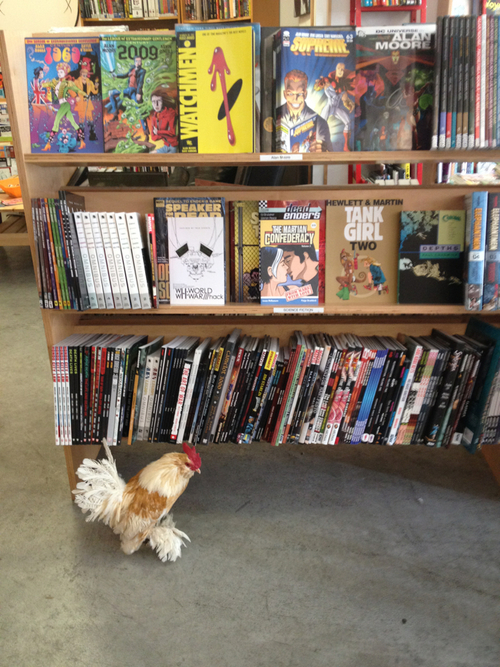 Capp Street Crap reports:
Owner Leef Smith said he decided to look for a new space after their 20th Street landlord wouldn't agree to anything more than a new short-term lease renegotiated every couple of years.
As a small business owner in a pricey real estate market, the lack of long-term security was scary, and Smith thought he "could do better than that."
"It definitely felt like I had to be proactive and not rely on the whims of a landlord," he said.
Mission: Comics & Art's new store will be at 2250 Mission between 18th and 19th streets, in what used to be Vimy Electronics. After nearly 40 years in business, the couple that owned the electronics store wanted to retire, Smith said. A contractor is now working to modernize the 1970s era space.