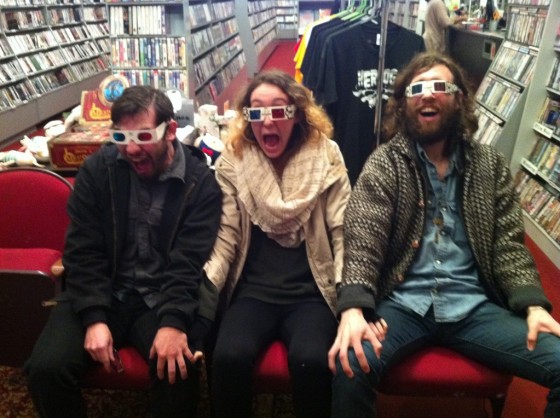 Well, this is some GRAND news!  Instead of having to close their doors for good in May as they previously feared, they're going full Voltron:
First, Lost Weekend, in partnership with Oakland's 1234Go! Records, will be relaunching the Valencia Street location on April 18th (Record Store Day 2015) as a new video store/record store hybrid, ready to serve all of your physical media needs. VHS, DVD, cassettes & vinyl – all in one place – with an expanded staff of enthusiastic fans ready to recommend the best in new or classic music & film.
A little bit of Oakland is just what the Mission needs right now!
Read on for the rest of the plot.
(Thanks Andy!)