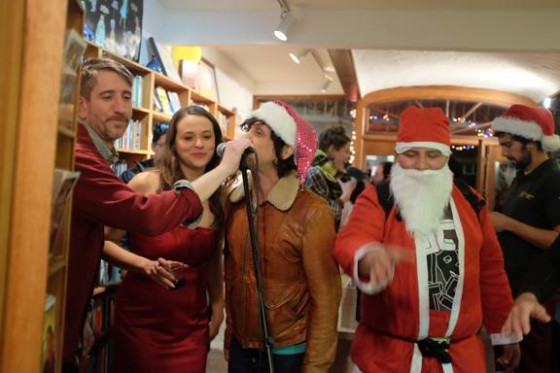 Sure sure, you can have your gaudy Twitter holiday parties at City Hall and all that biz, but I'll take the awesome community spirit of the Adobe crew over that any day.  I mean, just look at this lineup!
Holiday jams provided by DJ JustStella
Ornament making with Erica Gangsei
Treats donated by Tartine Bakery
Tasty snacks provided by Bi‑Rite Market

THE RETURN OF CHRISTMAS KARAOKE
So be sure to brush on your Bing Crosby and come on down!  Check out all the details here.