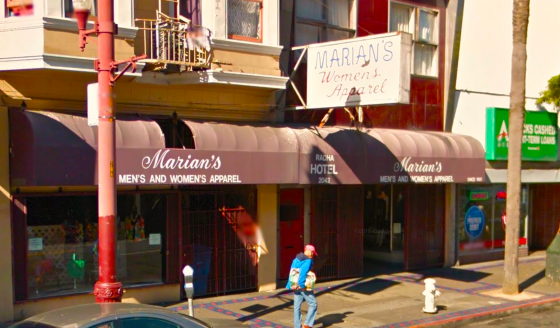 Capp Street Crap just published a great story on Marian's, a longtime neighborhood institution:
Jutting from metal trays atop a display case at Marian's Apparel, the longtime clothing boutique near gritty 16th and Mission streets, are hundreds of yellow paper cards handwritten with customers' names, addresses and account balances.
A holdover from the days before department store credit cards, the old school but increasingly challenging account management system may soon go by the wayside. Lately, store owner Joe Anker has been wondering whether the same thing ought to happen to Marian's too.
Marian's gave up one of its two storefronts around the beginning of the year because a family member of the landlord's wants to open a Vietnamese restaurant there. When business was at its best around 2000, Marian's carried more than double the number of accounts for its mostly Latino and middle-aged clientele. Customers would come in two or three times a month, pay on what they owed, and buy more, Anker said.
Read on for lots more.