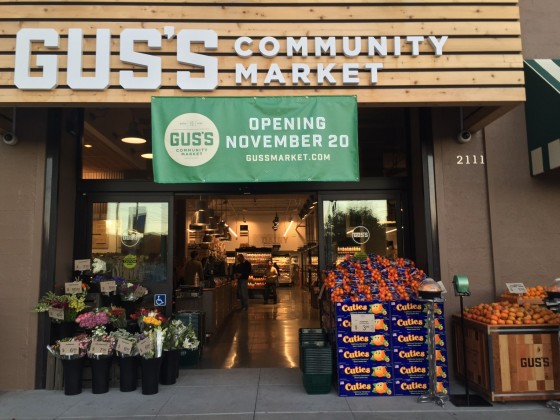 Capp Street Crap was there for opening day:
Stopped by Gus's Community Market for its official opening today and it was awesome. The sister store of Haight Street Market and Noriega Produce located at 17th and Harrison streets, Gus's is large and bright with a great selection of meat, cheese and produce. The dessert selection was also pretty impressive.
Read on for more photos and analysis.