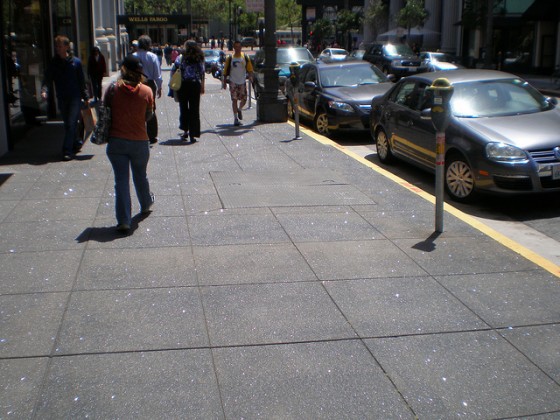 Readers Nick and Sarah wrote in with an interesting question:
On Valencia, most of the new sidewalk (roughly 15th to 20th st) has an excellent sparkly nature to it.  Something has been mixed into the concrete to give it a sparkly (most lovely under streetlights at night).   We want to replicate this…. but what is it?  Quartz? Gold?  No one seems to know….. do you guys have an answer?
Although we've noticed this on Mission Street as well, we do not have the answer (although I highly doubt it's gold).  Do you?
[Photo by Marco Valtas]