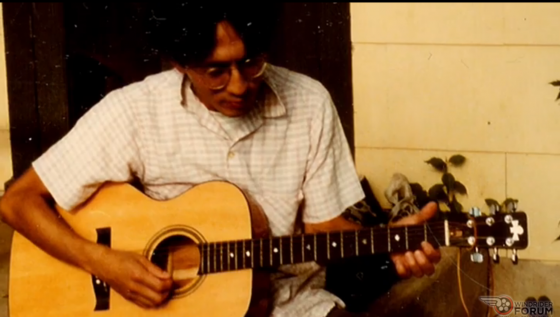 If you know him, you love him. Toshio Hirano has been charming the hell out of Mission audiences with his country yodeling and hilarious stage banter for over a decade.
In 2009, director Oscar Bucher made a short documentary about how this fella from Tokyo fell in love with early country music and followed that passion to the United States. It had limited screenings, one of which I was lucky enough to catch then.
Finally, the film has been posted online for the rest of us, so check it out:
http://www.windriderforum.info/waiting-for-a-train/
Toshio still performs at Amnesia on 2nd Mondays and the Rite Spot Cafe on the 4th Tuesdays.