1.) 1-2-3-4 Go! (on Valencia) looks pretty good: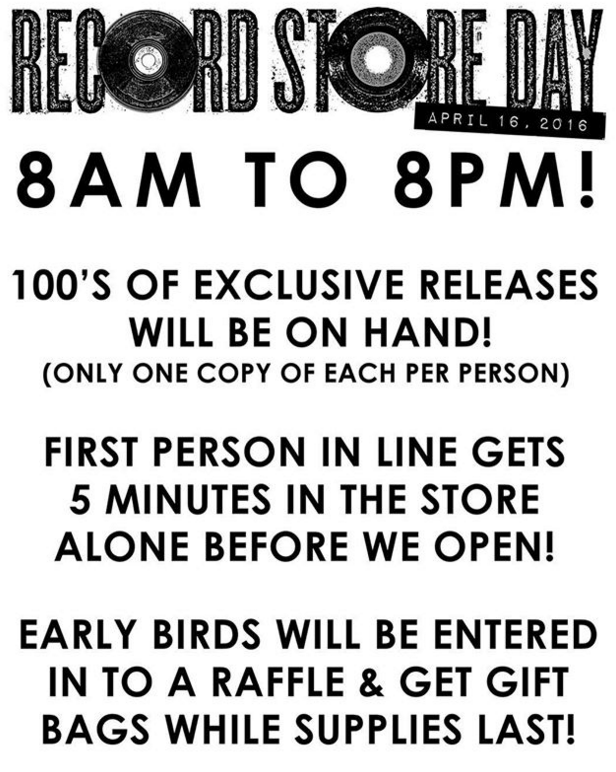 2.) Thrillhouse (way out Mission) has some bands and BBQ: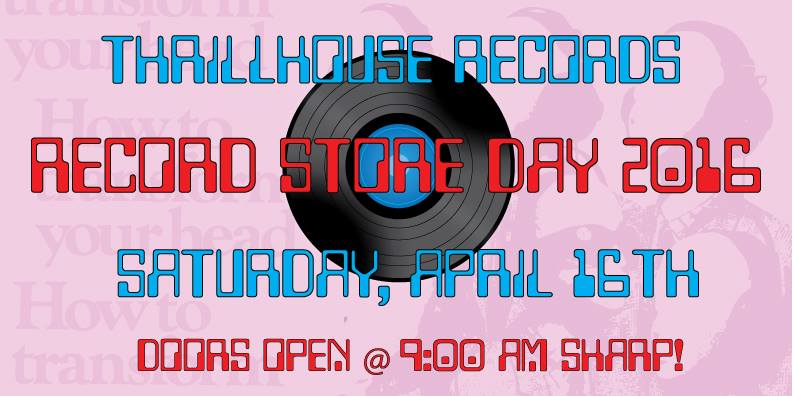 April 16th is Record Store Day and we're throwing a big ol' party at Thrillhouse. Thrillhouse will be opening at 9am and offering free coffee and doughnuts. We will have all those dumb record store day records plus lots of rare and collectable records we're saving for Record Store Day. And at 2pm we're going to have this awesome show!!! CCR HEADCLEANER, NEUTRALS, DARK BEACH, TEENAGE SEX, and SKIN DEEP are all playing!!! Show up around noon if you want to get in on the free BBQ we'll be cooking up.
3.) Explorist International (on 24th Street) is partyin:
RECORDSRECORDSRECORDSRECORDSRECORDSRECORDSRECORDSRECORDSFREEBEERRECORDSRECORDSRECORDSRECORDSRECORDSDISCJOCKEYSRECORDSRECORDSFREEBEERRECORDSDJCARNITARECORDSRECORDSRECORDSDISCJOCKEYSRECORDSRECORDSFREEBEERRECORDSRECORDSRECORDSRECORDSRECORDSRECORDSRECORDSRECORDSRECORDSDJ$HEET$FREEBEERRECORDSRECORDSRECORDSFREEBEERRECORDSRECORDSFREEBEERRECORDSRECORDSRECORDSRECORDSRECORDSRECORDSRECORDSRECORDSRECORDSRECORDSFREEBEERRECORDSRECORDSRECORDSRECORDSDISCJOCKEYSFREEBEERRECORDSRECORDSRECORDSRECORDSRECORDSRECORDSRECORDSRECORDSRECORDSRECORDSRECORDSRECORDS
4.) Aquarius (on Valencia) has donuts and beer:
Just reminding everybody that this year's Record Store Day – when we celebrate & support the continued existence of independent record shops like aQuarius – is coming up real soon. So please come to the shop that Saturday, April 16th, to hang out and eat donuts (or drink beer, later in the day) and of course buy all kinds of stuff, whether it be one (or more, probably more!) of the limited edition RSD releases we'll be getting in, or just a cd or lp you find in our bins that day that strikes your fancy… Thanks for the support!!
5.) There's also Originals Vinyl (at 18th and Treat) but I can seem to find any announcements about what they're planning.