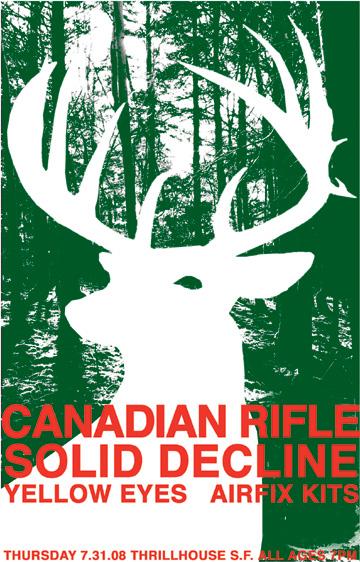 Show starts at 7pm sharp. From the official press release:
@ Thrillhouse Records, 3422 Mission St near Cortland, SF 7pm, all ages, donation$ for the touring band please
Shows are usually over by 10pm at Thrillhouse, and we are playing first. Our set is only about 16 minutes long. Fashionably late? too bad for you.
Link to Airfix Kits on MySpace. Previous gushing about the band here.