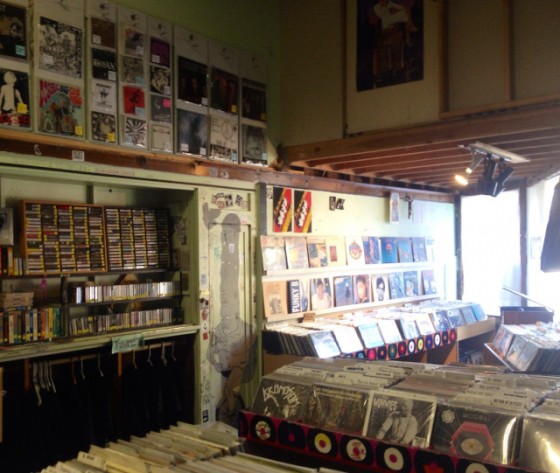 The fine folks at Bernalwood today shine a spotlight on a local business which has managed to cultivate a vibe that is not '10s SF or '00s SF or even late- or mid-'90s SF — but early-'90s SF:
Want to know what counterculture looked like in the analog days before Tim Berners-Lee unleashed his Prometheus on our unsuspecting planet? What were the sensibilities of a young and alienated generation in an age of ascendant Reaganism, cassette tapes, and desktop publishing euphoria? What were the totems and signifiers of this edgy, halcyon time?
What did it look like?  What did it smell like??
Wonder no more: It looked and smelled exactly like Thrillhouse Records.
Read on for more info and photos.
(For me it's also a time capsule of mid-to-late '00s nostalgia.)