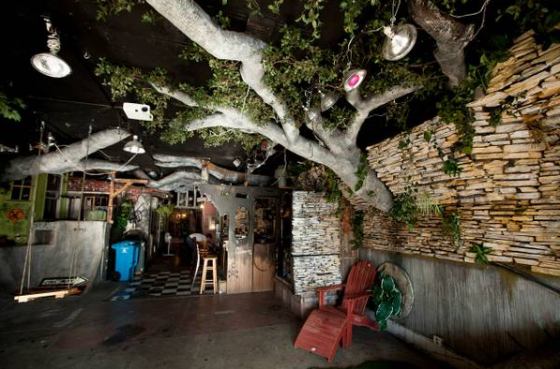 It's a legendary place. You know you wanna.
Here's the deal, according to Craigslist:
We are three women looking for a new officemate to share our unique space inside an incredibly unique arts collective space located in the Mission District. You are a full- or part-time creative freelancer type person, but we're also open minded.
The shared space is an open 25″ x 10″ room with two white walls, one bright sea green wall, and one black wall. We have built three desks into the space using redwood and welded rebar. We also created a small chill space with two chairs, a coffee table, a record player, and a bar set-up. We'd love your creative input and help in finishing the design of the space, if that's something that interests you.
[...]
We are not directly inside the arts space but rather right next door to it. We are considered part of the community and have access to the shared space inside, including a magical events space and kitchen/bar area. Other tenants include filmmakers and a community radio station. On the first floor is a gallery space that is currently being built out. Our space is on the second floor and there is a working elevator.
[link]
[via @eviloars]