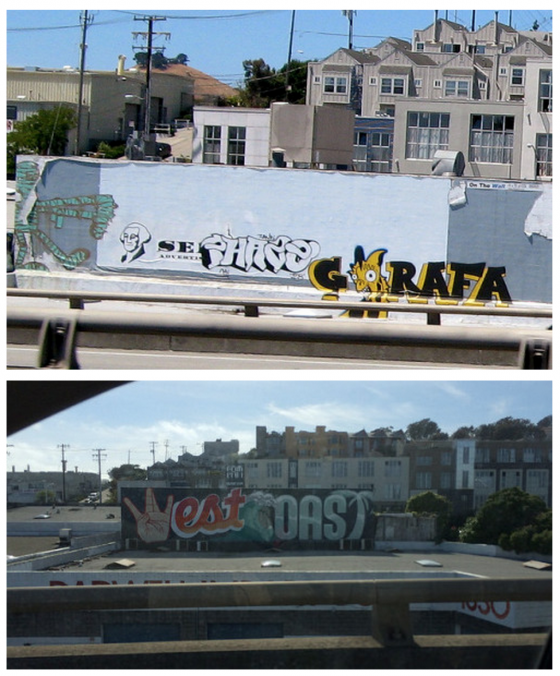 Our pal Many Machines takes a moment:
Top: Potrero hillside, 2008.  Bottom: same hillside, 2015.
I was especially fond of the earlier version, as it featured the work of several artists who had an outsize significance in my mind in the first few years after I moved to San Francisco.
Few things make me feel quite so bad about how SF has changed as this hideous current incarnation. [link]
An outsize number of this blog's early posts were about Girafa. Let's take a look: