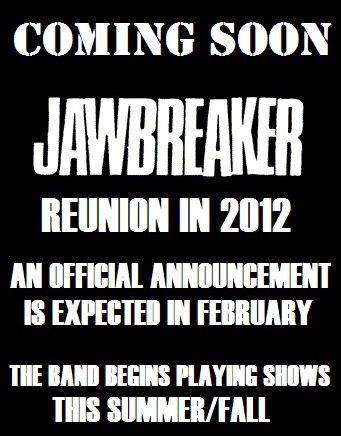 This teaser ad looks pretty phony, but it's making the rounds and getting some serious coverage. I sent the link to our in-house punk expert Lizzy and asked her if it's for real:
Lizzy: WHAT
i don't know….
i'd give it like a 40% chance maybe
mostly given all the other emo reunions that have gone around the last few years
where'd you get that?
me: josh yule
Lizzy: i don't know
i'll believe it when i see it
it doesn't seem likely, but then i also though at the drive-in were gone forever
Sent at 11:21 AM on Thursday
Excellent point. Here's hoping the band responsible for "the sound of the Mission" indeed comes back to life. Thanks, Lizzy! Thanks, Josh!