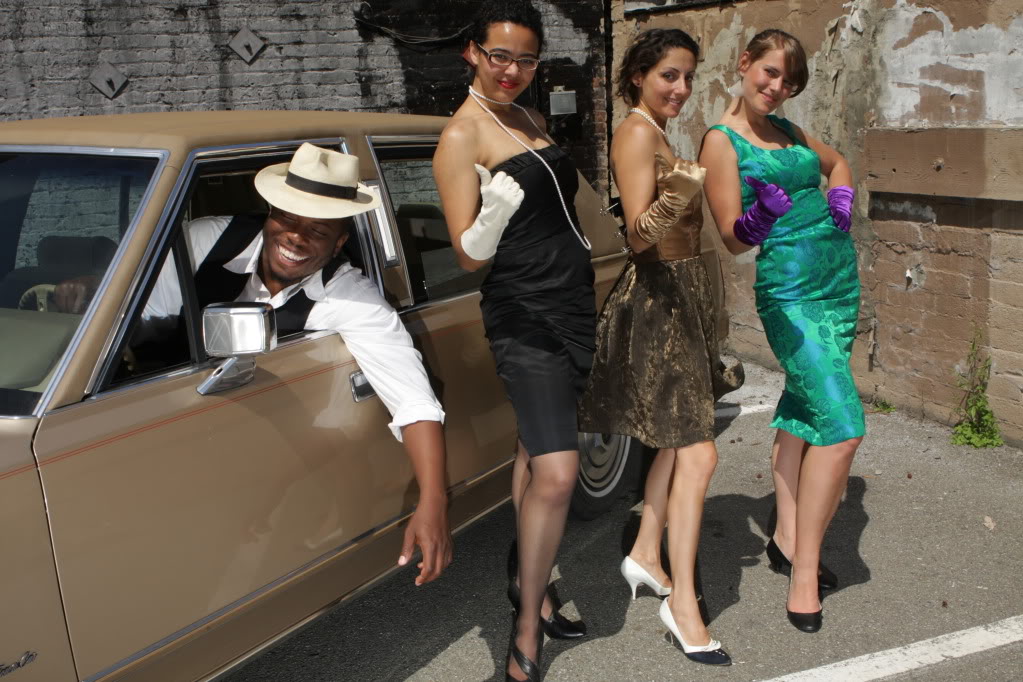 Quinn DeVeaux and the Bluebeat Revue bring you back to the time when no one would take your seriously unless you had three hot chicks with long gloves singing backup and pantomiming lyrics. Singer Viola Viola, in particular, has a serious case of high-on-life. You'll know exactly who I'm talking about when you see her. Revolution Cafe, 22nd and Bartlett. 9pm, no cover, tip lots.
The Nice Guy Trio will be playing their own arrangements of tunes by local composers and songwriters of all genres, including Marcus Shelby, Meklit Hadero, Aaron Novik, Dina Maccabee, and Dave Ricketts. The Red Poppy Art House on 23rd and Folsom. 8pm, $10-15 cover.
Everyone's favorite yodelin' Japanese-immigrant cowboy Toshio Hirano will be performing his monthly gig at the Rite Spot Cafe on 17th and Folsom. Ask him about how much he loves Jimmie Rodgers, and be prepared to have your ass charmed off. 9-12am, no cover, tip the man.
Aw hell, why am I even bothering to post today? You are all probably on your way to the park with a Rhea's sandwich and a six pack of blue-ribbon-winning beer.