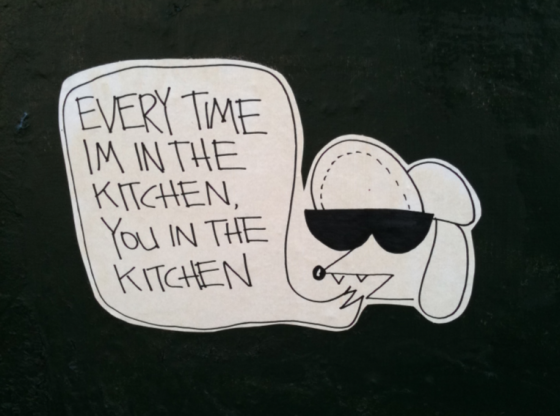 When I saw an email in my box titled "Rad dog quotes 'Friday' on Friday," I was like, "Finally! Some Rebecca Black love in the MIssion!" But, alas, we're talking about a different Friday. We all love this one too though, so it's all good.
Reader Pete M., who snapped the pic, writes:
Saw this at 15th / Valencia this morning on one of those green utility boxes on the sidewalk.  One of the best monologues from one of the best movies…ever.
Thanks, Pete!