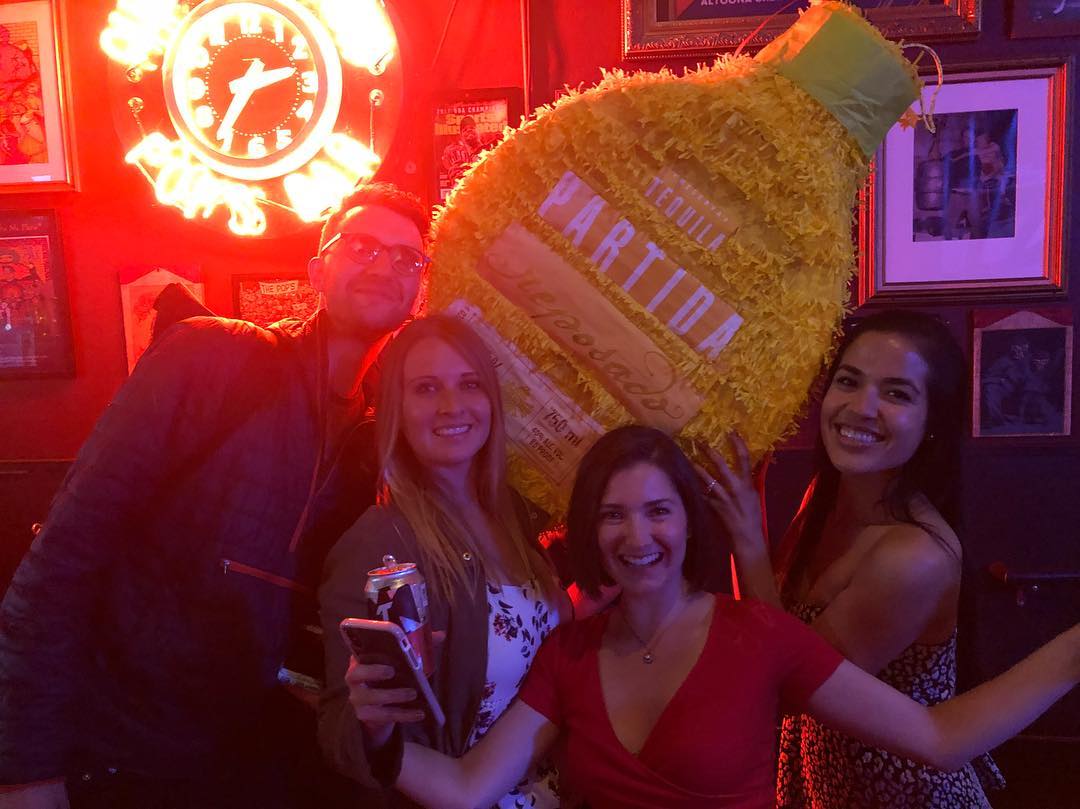 On Trivia Tuesday, even when you lose, you are a winner.  Team Taco pictured here didn't come in first but they walked with some badass swag from Partida.  Stop in this Tuesday and test your wits at Pops trivia night "POP's Quiz" where your brain may get stumped on categories such as Pop's culture, Sports, Movies, Music and more.  Here's a little taste to get you in the mood:
How many classifications of Tequila are there?
Are all Tequilas a Mezcal?
Is there a "no hangover" Tequila?
Check your expertise at the bottom and pair your Tuesdays with Trivia & Tequila at Pops Bar!
Check out this week's full entertainment line up at Pops Bar: