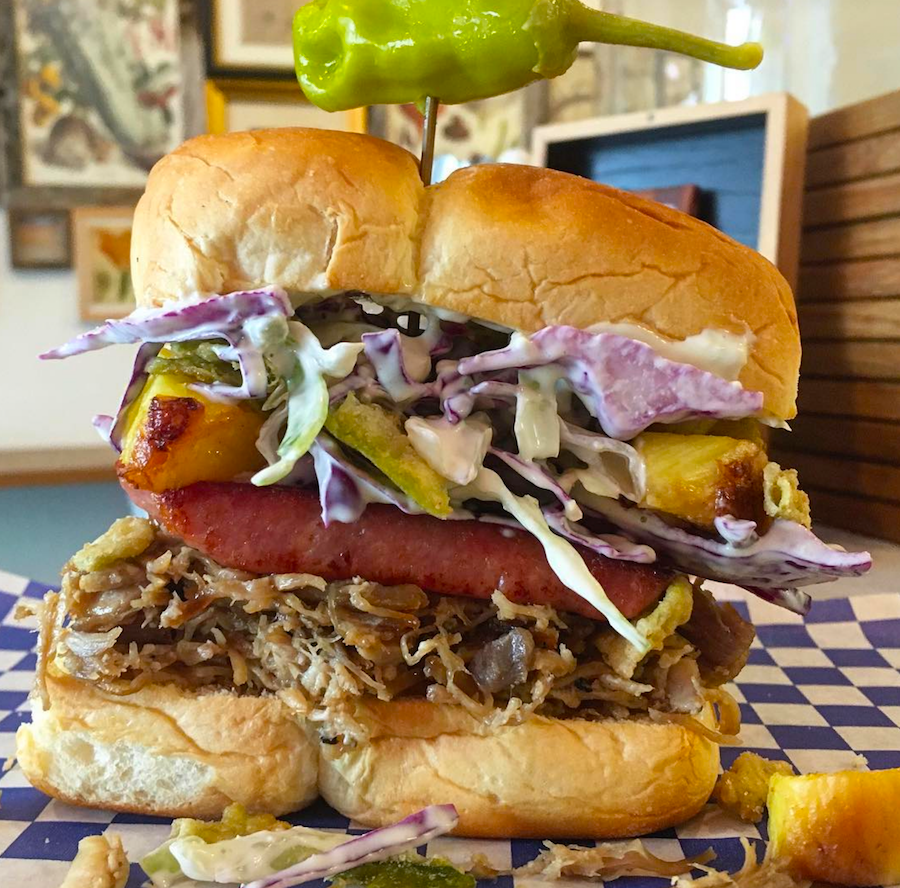 From the fine fine folks at Turner's Kitchen, on the menu for the next few days at least, probably. Here's whatsonit:
Pulled pork, crispy spam (cooked in bacon fat), caramelized pineapple (cooked in spam and bacon fat), jalapeño-lime coleslaw and crispy jalapeños on King Hawaiian rolls or Dutch crunch.
Alo-HAHHHH! Read on for most-excellent suggested chip and soda pairings (which you can take next door to 500 Club for most-excellent beer and shot pairings too).