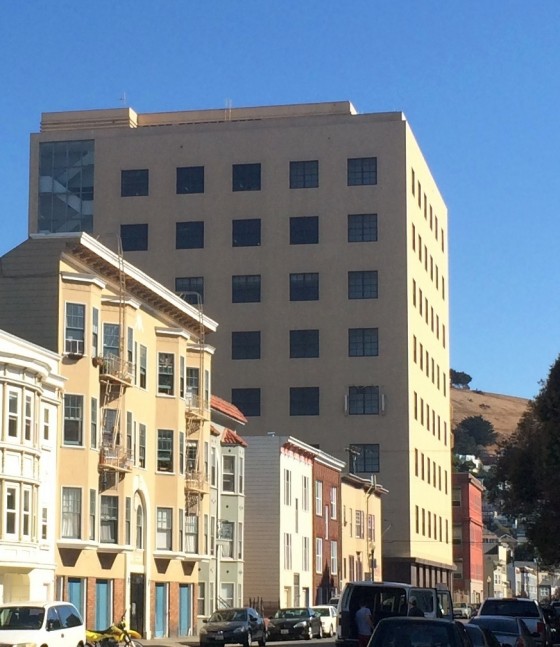 Reader Britta (who also a few weeks ago dug up all that info on the old police station on 17th) dug up all the info and made a LocalWiki article about it:
In a residential area at Capp and 25th in the Mission, there's an oddly big office building that always has lights on at night. What is that? It's the telco building at 3333 25th Street, owned by AT&T.
In other words, it's a telephone exchange containing telephone switches and other pieces of equipment, called a "central office" in telecommunications company jargon.
Read on for lots more info and history. Thanks, Britta!
UPDATE: Oh doy! Commenter sfnola says, "This is where The Phone Booth at 25th/SVN gets its name." Nice.