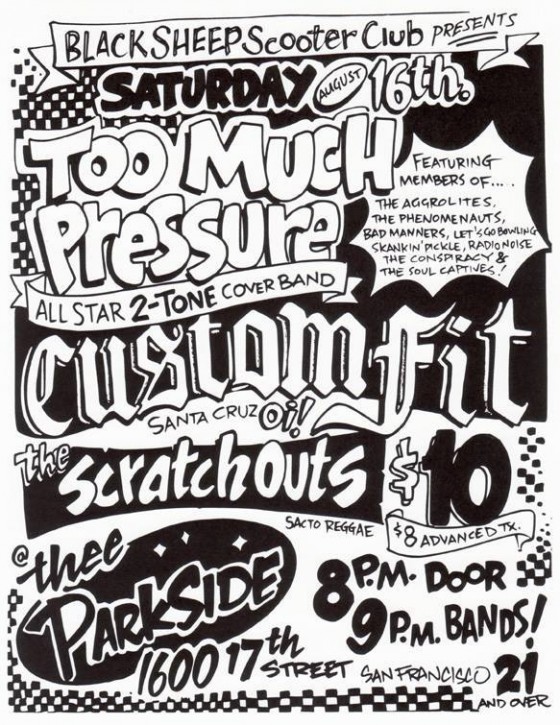 Well, hopefully my sharkskin suit still fits. Tonight at thee Parkside, Too Much Pressure, an all star 2-tone ska tribute band is gonna be playing skankable hits from the '80s. What constitutes all-star? Well here are a few of the singers:
Mike Park – Skankin' Pickle, Asian Man Records
Karina Denike – Dance Hall Crashers
Jesse Wagner – the Aggrolites
As well as a backing band made up of the awesome members of Let's Go Bowling, the Phenomenauts, and Bad Manners. 3rd wave meets 2nd wave! The early 2000s rudie in you is completely stoked, just own it.
Here's a shot Jesse took of rehearsal: