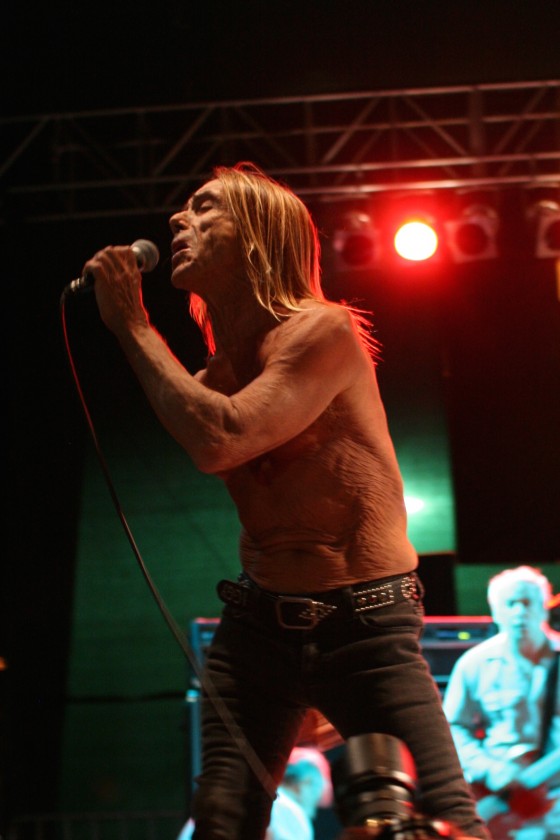 Well here's what I get for never reading the comments (it's like the #2 rule of blogging) — rock 'n' roll legend Mike Watt commented on a post of mine back in 2013 and I didn't know about it til this week.
On the occasion of Thee Oh Sees' 3-night residency at the Chapel this week (which concludes tonight), I was looking through some old coverage and came upon "Here's an algorithm up your asshole," our report from the time they opened for Iggy and the Stooges at a tech conference in a park in San Jose.
(Went back through the photo archives and found this shot, by our own Jess Kelso, of Watt making the low flow, back there behind Iggy.)
Here's what Watt had to say:
people,
petey on bass for the oh sees was truly a righteous man but taking nothing from the man w/a beat in his hand for the stooges. glad to work the at a park where besides all the silicone whatever this article already talks about but where a nightmare like the last cali lynching ever was…
http://en.wikipedia.org/wiki/Brooke_Hart
on bass, watt
Know your history, people!
To wit: