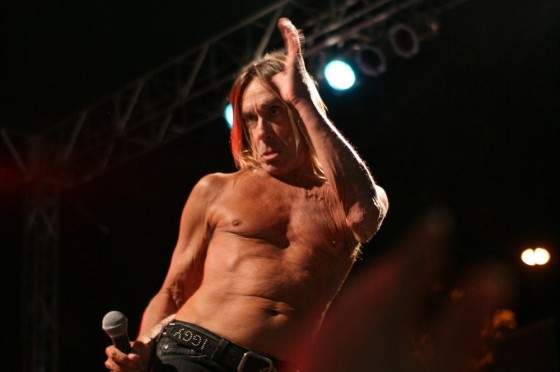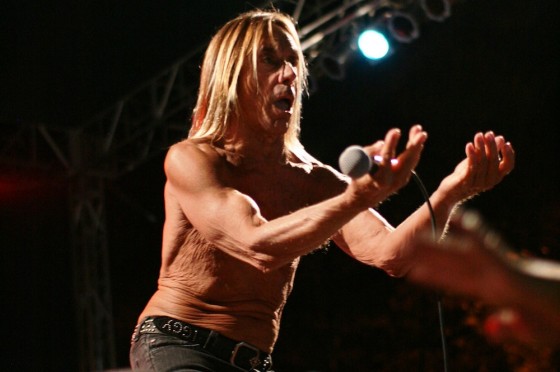 Look at these great photos our photographer Jess Kelso took at the Iggy and the Stooges show at C2SV in San Jose last week!
I guess people weren't into going because A.) it was in San Jose (fair, but to be fair there's a great Hawaiian food place there called Grub Shack) and B.) it was "a tech conference" (fair, but to be fair it was also a music festival in which IGGY AND THE STOOGES played on a tiny little stage in a tiny little park on a beautiful late-summer night).
Anyway, those of us who made it had an incredible time. Here's the scene, during height of the Stooges set: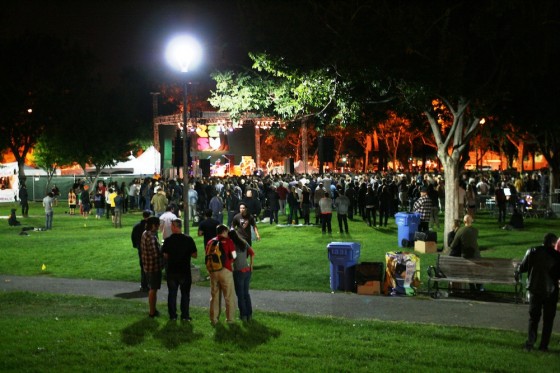 Iggy Pop himself did poke fun at the tech element of the event a couple times. "This has a syncopated rhythm… but here in San Jose you could call it… an algorithm," he says, "Here's an algorithm up your ASSHOLE!" (And then they launch into "Funhouse.")
And then during "Search and Destroy," as he sings the "I'm using technology" line, he grins and points at bandmate James Williamson, who had been an electronics engineer and executive at Sony and gave one of the event's keynote speeches.
Also notable: there were two Dammits onstage that night, current Stooges drummer Toby Dammit (whose "percussatory chops" were on display in the Mission about five years ago) and current Oh Sees bassist Petey Dammit (whose chops will be on display in the Mission later this week), who, along with his band, warmed up the crowd before the Stooges went on: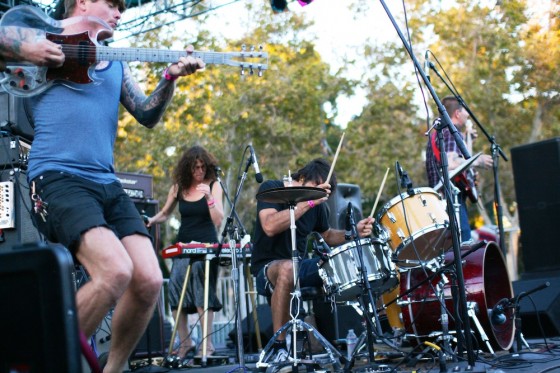 I don't think the two Dammits are related.