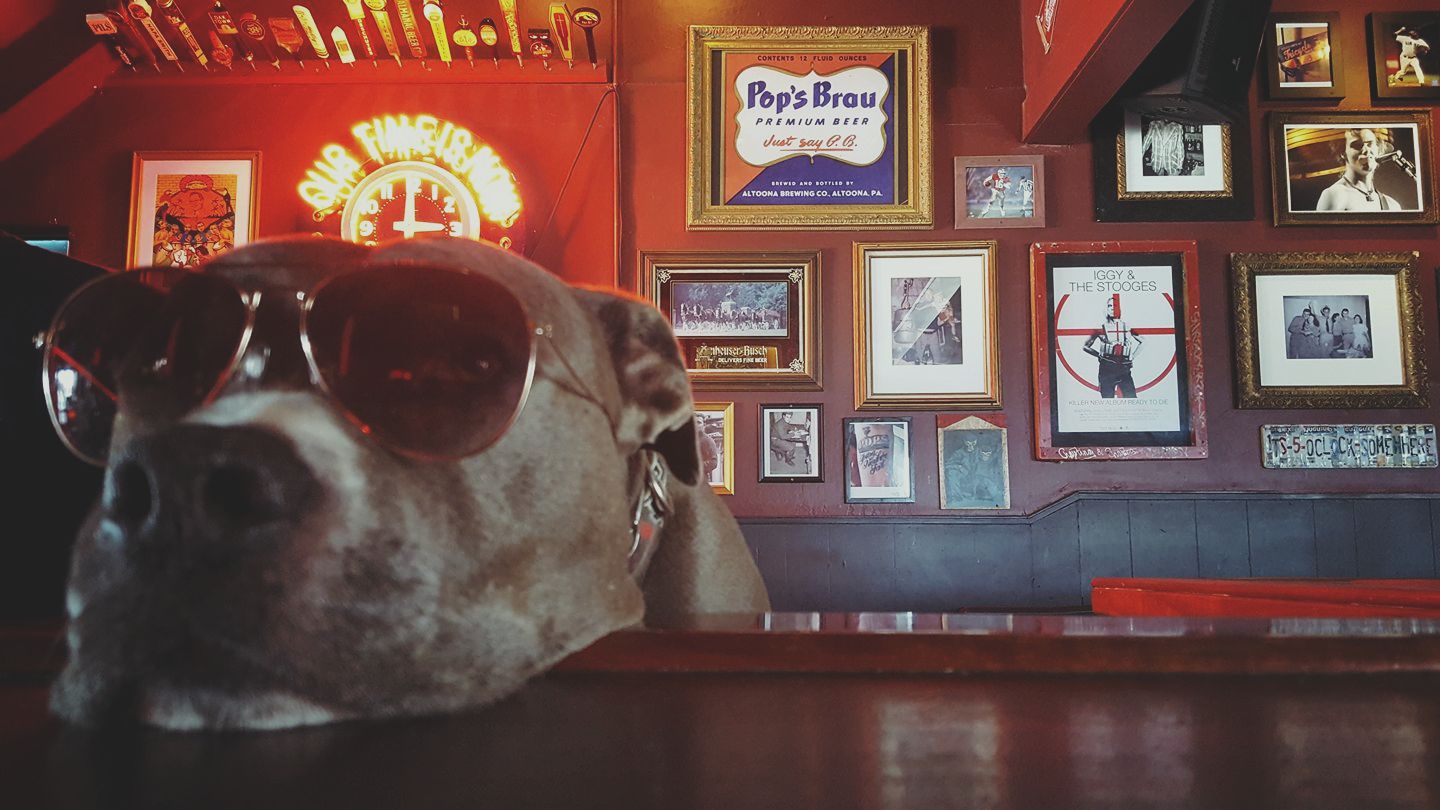 This week you and your pup are equally welcome to enjoy all the good times going down at Pops Bar. 13 hours of happy hour every day from 6am-7pm, Warriors Playoffs, Live Music, Trivia, DJs, Karaoke, OH MY! There's always something unique going on so add a little excitement to your week and Hop on Pops!
Check out this week's full entertainment line up at Pops Bar:
5/15/17 MONDAY
Monday is Nuts
Come shake off the Monday Blues with your one of your favorite happy hour bartenders Stephanie a.k.a. Peanut.
No Cover
6pm-Close
5/16/17 TUESDAY
Warriors Game 2
6PM
Watch live the Warriors vs. Spurs
Trivia Tuesdays
Pops Quiz
$2 to play
8:30-10:30PM
Join us every Tuesday of the month and test your wits at Pops trivia night "POP's Quiz" where your brain may get stump on categories such as Pop's culture, Sports, Movies, Music and more, with little snippets of audio and visual effects too! So come on in for some good ole fashion competition and a night of drinking with the crew! It is a 2 dollar cover and winner gets the pot!! so tell friends and family because the more peeps the steeper the cash prize is!!
MUSIC THERAPY
Electro-Cumbia Breaks, Hip Hop, Nu Latin Beats
9PM-1:30am
No Cover
21 UP
5/17/17 WEDNESDAY
Spin the Night: Sequel Sound Recording Take Over
Spin the night is a fun boozy filled evening showcasing the local heroes working hard to keep the music scene alive and well in San Francisco. No particular genre, just music that inspires us to party on.
9PM – Close
No Cover
5/18/17 THURSDAY
Happy Hour Entertainment 6-9pm with Tamara Palmer
RHYTHM & BOOZE
9:30PM-1:30AM
Soul for the Blues, and Blues for the Soul.
ft. DJ's
Booker D
Slopoke
A night of powerful Soul Sides and Boozey Blues 45′s!
No Cover
5/19/17 FRIDAY
Haight Street All Stars
6-9pm
If you are looking for a good time, Todd's rock and roll band, "The Haight Street All-Stars" will exceed your highest expectations. Featured at the Haight Street Fair this year, the blues/rock sensation, "The Haight Street All-Stars" will keep you dancing throughout the night. Playing songs to the likes of James Brown, B.B. King, Aretha Franklin, Albert King and many more. "The Haight Street All-Stars" are fun from beginning to end. Come on out to enjoy some soul in San Francisco !
Roger Niner Karaoke
9PM-1:30am
"Roger Niner is back in The Mission… at Pops! And he's bringing his big ole' book of rare and unheard karaoke tunes! Find and sing a new favorite or a long forgotten oddity! Karaoke like you never left the basement of your parents house! We go until they tell us to shut the hell up! Check out the songbook at book.rogerniner.com, and PREPARE!"
Web: www.rogerniner.com,
Facebook: Roger Niner Karaoke
Twitter: @rogerniner
Instagram: @rogerniner
5/20/17 SATURDAY
Warriors Game 3
6PM
Watch live the Warriors vs. Spurs
Dirty Spoon & The Busboys
Blend equal parts Grunge Genuflection, 80's Alt Nostalgia and mild Midlife Crisis, shake vigorously, and pour over rocks. Top with harmless sexual innuendo, occasional bouts of guitar solo indulgence and serve with sensible, sturdy shoes.
Kicking off their one city tour, the Bay Area's very own Dirty Spoon & The Busboys enthusiastic (if sometimes shambolic) tribute to songs of misspent youth will take you on a rock odyssey spanning from the 70's, 80's and 90's.
7:00pm – 9:00pm
Benefitting America SCORES Bay Area
The Rec Department
Nothing But Slap All Night
feat. The Rec Dept & Special Guests
9pm-2am
No Cover
5/21/17 SUNDAY
La Piñata
The perfect blend of Electro-Cumbia, Breaks, Hip Hop, and Nu Latin Beats ready to be scooped up. Every 2nd, 3rd and 4th Sunday of the month with DJ Clave spreading the beats from 5-10pm. Free Salsa, Cumbia & Merengue Dance Lessons from 5-6pm with Colombian dance expert, Natalia.
POPS BAR
2800 24th Street @ York
San Francisco, CA 94110
www.popssf.com