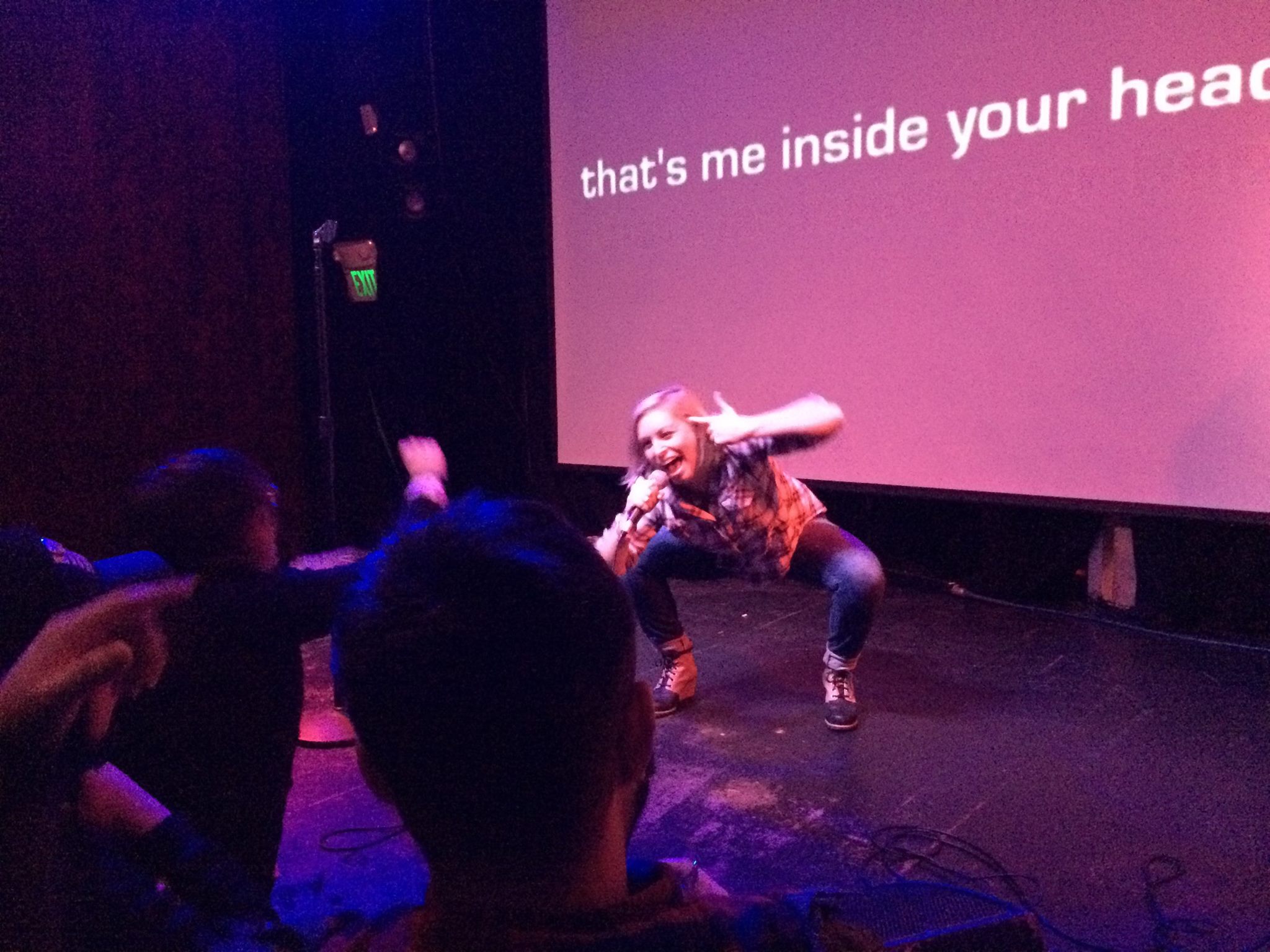 I just love this shot from last time they were here. (Full photo album here.)
Anyway there are already 1000+ people "interested" or "attending" on Facebook, so I'm sure I don't have to explain. But it's happening this Sunday at Rickshaw Stop.
RSVP and invite your friends here. And peruse the (completely unbelievable) songbook here.
(And if you do need more explanation, read my very gushy post from the first time they came to SF, back in 2015, here.)